This is an archived article and the information in the article may be outdated. Please look at the time stamp on the story to see when it was last updated.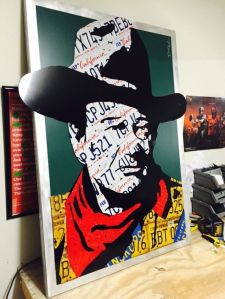 SACRAMENTO-
A piece of art is up for auction to benefit the families of fallen Sheriff's deputy Danny Oliver and Detective Michael Davis Jr.
The painting depicts film icon John Wayne, painted on top of California license plates.
After eBay fees, artist Drew Shade says all of the proceeds will go towards Davis' and Oliver's families.
You may bid on the piece here.
Davis and Oliver were killed in the line of duty during a violent, multi-county crime spree on Oct. 24.