This is an archived article and the information in the article may be outdated. Please look at the time stamp on the story to see when it was last updated.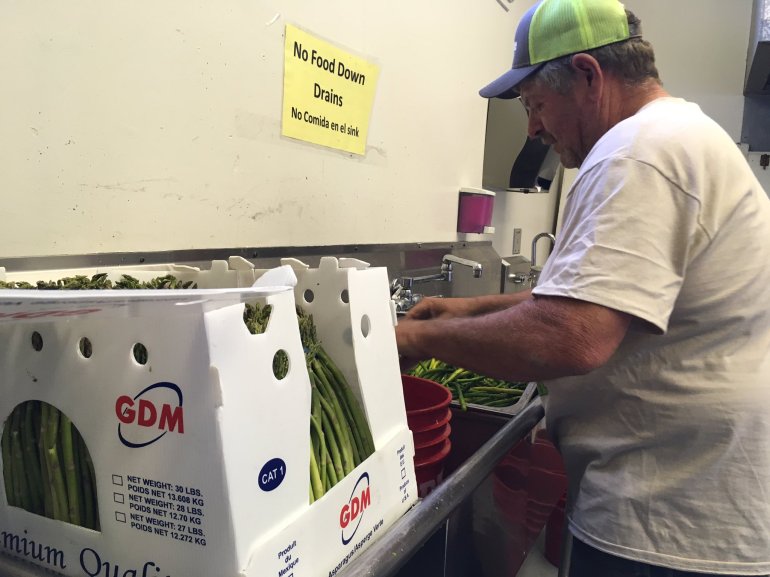 SAN JOAQUIN COUNTY -- Asparagus has long been a thriving crop in the San Joaquin Valley, but it has slowed recently and some farmers put some of the blame on growers in Mexico.
Local growers say asparagus from Mexico is cheaper, but they are also upset with lawmakers. Now, farmers say instead of cleaning and packing fresh asparagus, they are forced to wait and see what happens with what's called a volatile market.
"Everything has come to a halt," grower Bob Ferguson said.
Ferguson Farms has scaled back production. Ferguson says his farm has had to stop harvesting the vegetable.
"Hope we shut it off before we take the loss," he told FOX40.
Ferguson says due to rising labor costs and having to compete with cheaper asparagus from Mexico, his broker was unable to guarantee him a price to sell.
"California minimum wage, the overtime wage order are all having an impact," Ferguson said.
Ferguson isn't alone.
Bruce Blodgett, the executive director of the San Joaquin County Farm Bureau, says asparagus crops across the region have shrunk drastically. At its peak, there were 2,000 acres of asparagus crops in San Joaquin County. Now, that has been reduced to just 500 acres.
"It's almost tragic if you look at our history here just in this county alone," Blodgett said.
Blodgett says the problem is partly due to costs -- but a smaller grocery bill could mean lower quality produce.
"They don't have the same labor rules, they don't have the same wages, they don't have the same environmental rules, they don't even have the same work week," he told FOX40.
Some of the locally-grown asparagus still finds its way to consumers.
"Everything we serve here at the asparagus festival is California Grown," San Joaquin Asparagus Festival organizer Tony Nocetti said.
Nocetti all of the festival's goodies -- whether it's deep fried, wrapped in bacon or turned into ice cream -- come from local growers.
As for Ferguson, he says he hopes the market recovers. If not, his farm will have to consider other crops like corn.
Blodgett and Ferguson both say if consumers are interested in helping local growers, they should visit their nearby food stands and ask their grocers to carry locally-sourced produce.