This is an archived article and the information in the article may be outdated. Please look at the time stamp on the story to see when it was last updated.
SOUTH SACRAMENTO — Sacramento police are investigating after one person was killed and four others were injured in a shooting at Meadowview Park on 24th Street in South Sacramento on Sunday afternoon.
Police say they learned of the shooting just before 2:45 p.m. Sunday. When officers arrived, they found one victim who had been shot.
Officers learned that four additional victims had been hit by gunfire and had been transported to area hospitals by other people in the park.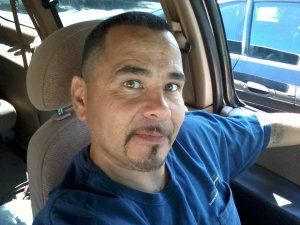 Four of the victims are in "stable condition," according to police. Ernie Cadena, 49, was pronounced dead at the hospital.
Police believe that a group of people were gathered at the park to film a music video when the shooting took place.
No suspect or motive information has been released. Investigators are looking into whether or not the incident is gang-related.
Anyone with information about the shooting is asked to call the Sacramento Police Department at (916) 264-5471.
Stay with FOX40 and FOX40.com for updates on this developing story.