This is an archived article and the information in the article may be outdated. Please look at the time stamp on the story to see when it was last updated.
AUBURN-
Placer County Sheriff's deputies say Amanda Sinnot was supposed to be helping one 69-year-old man with his recovery at Auburn's Westview Healthcare Center, but when he was well enough to leave the facility to do some errands they say he found she'd made his bank account sick.
"They transported him to the bank so he could take care of his banking.  That's when he realized about $1,300 was missing from his account from two Auburn stores," Sheriff's Office spokesperson Dena Erwin said.
Checking surveillance video at a shoe store  and a Target in town, deputies say they were able to track down the purchases and, Sinnott, the purchaser.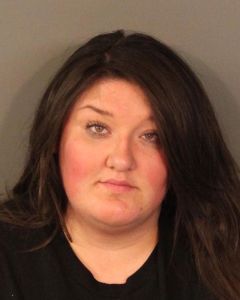 Receipts show she was buying clothing and other personal items.
Erwin says Sinnott slipped her patient's wallet back into place after using it – hoping to conceal what happened.
But, according to deputies, the 29-year-old Placerville woman was very cooperative when they questioned her about the shopping spree at the start of her next shift.
Sinnott landed behind bars on charges of burglary, committing a financial crime against the elderly, fraudulent use of a bank access card and possession of stolen property.
"What a violation. Someone's sick and in this care home and then to think that these caretakers violated that trust and stole from you. It's a very bad feeling," said Erwin.
Westview worked closely with the sheriff's department, once the patient noticed his banking problem.
Executive director Todd Pratt didn't want to go on camera, but offered a written statement saying, "This is an isolated incident that does not in any way reflect the compassionate care we provide on a daily basis."
Sinnot remains jailed on $50,000 bond and has lost her job.
She denied FOX40's request to share her side of the story from her jail cell.