This is an archived article and the information in the article may be outdated. Please look at the time stamp on the story to see when it was last updated.
STOCKTON -- August was a violent month for the city of Stockton, according to the latest statistics.
The latest data shows that homicides and rape have gone up slightly.
"Anytime I see another homicide, you know, one homicide is too many," said Tashante McCoy-Ham, case manager for the Stockton Trauma Recovery Center.
With the latest crime data now out, McCoy-Ham believes what the community needs is to refocus the discussion on violence.
"What is behind the cause of violent crime? We're not focusing on acknowledging all of the things that led up to a person becoming a part of a life of crime," she said.
She also felt more services should be offered to traumatized families
The latest data shows homicides are up by two compared to the same time last year.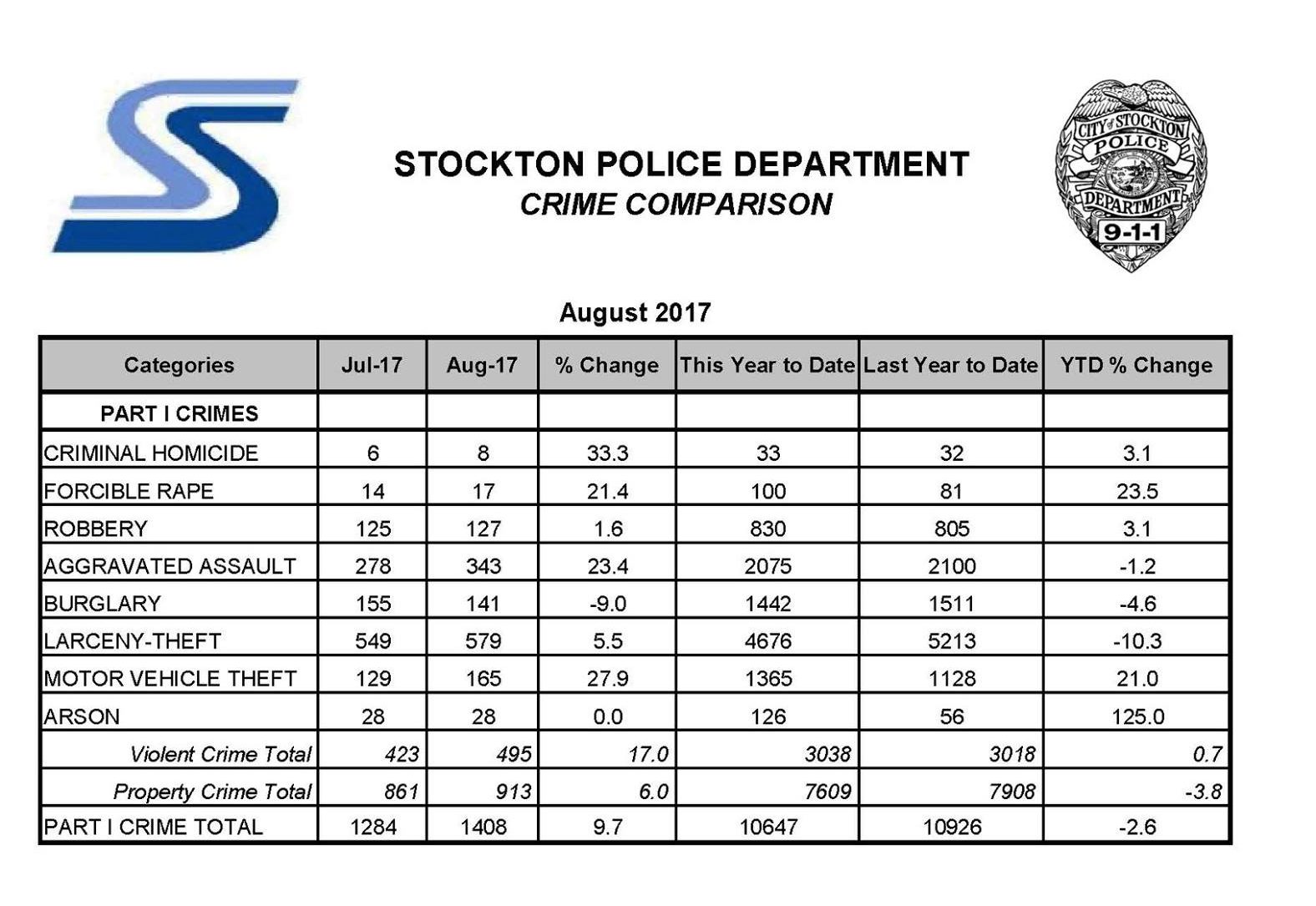 "But overall crime still remains down, which is very encouraging, but we still have a lot of work to do," said Officer Joe Silva, the Stockton Police Department's spokesperson.
Property crime, aggravated assault and burglary are all down. Officer Silva said more witnesses have also cooperated with police.
"Within minutes we start getting information on who these suspects are committing these crimes and that just shows you how engaged the community is with the police department," Silva said.
But McCoy-Ham said there's always more the city can do to improve so that one less family has to go through the heartbreak of losing a loved one to murder.
"Sitting down at a table together and coming up with a strategic plan to address the issues that plague us," she said.
Despite the slight rise in homicides, the latest number pales in comparison to 2012, when Stockton had 71 homicides, an all time high.