This is an archived article and the information in the article may be outdated. Please look at the time stamp on the story to see when it was last updated.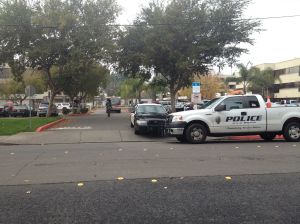 MODESTO-
Modesto police are investigating a suspicious package at the Doctors Medical Center in Modesto.
Police say an elderly woman walked into the emergency room to drop off a package for a doctor who doesn't work there, then took off.
Upon units arrival around 11:30 a.m., they determined the package to be suspicious and are taking all precautions.
Hazmat crews and the bomb squad are on scene now investigating.
Florida Avenue between West Coolidge and Claradell Avenue is closed. It's unknown if any evacuations are currently in place.