This is an archived article and the information in the article may be outdated. Please look at the time stamp on the story to see when it was last updated.
SACRAMENTO -- The Sacramento County Sheriff's Office is looking for a man suspected of committing a sexual assault in the Sacramento area near La Riviera Drive.
With notepads in hand, investigators were stopping anyone near Salmon Falls Park, asking them the same question.
"He shows us a sketch of some guy and said he raped some girl on this bridge and asked if we had seen him," said park visitor Adrian Graham.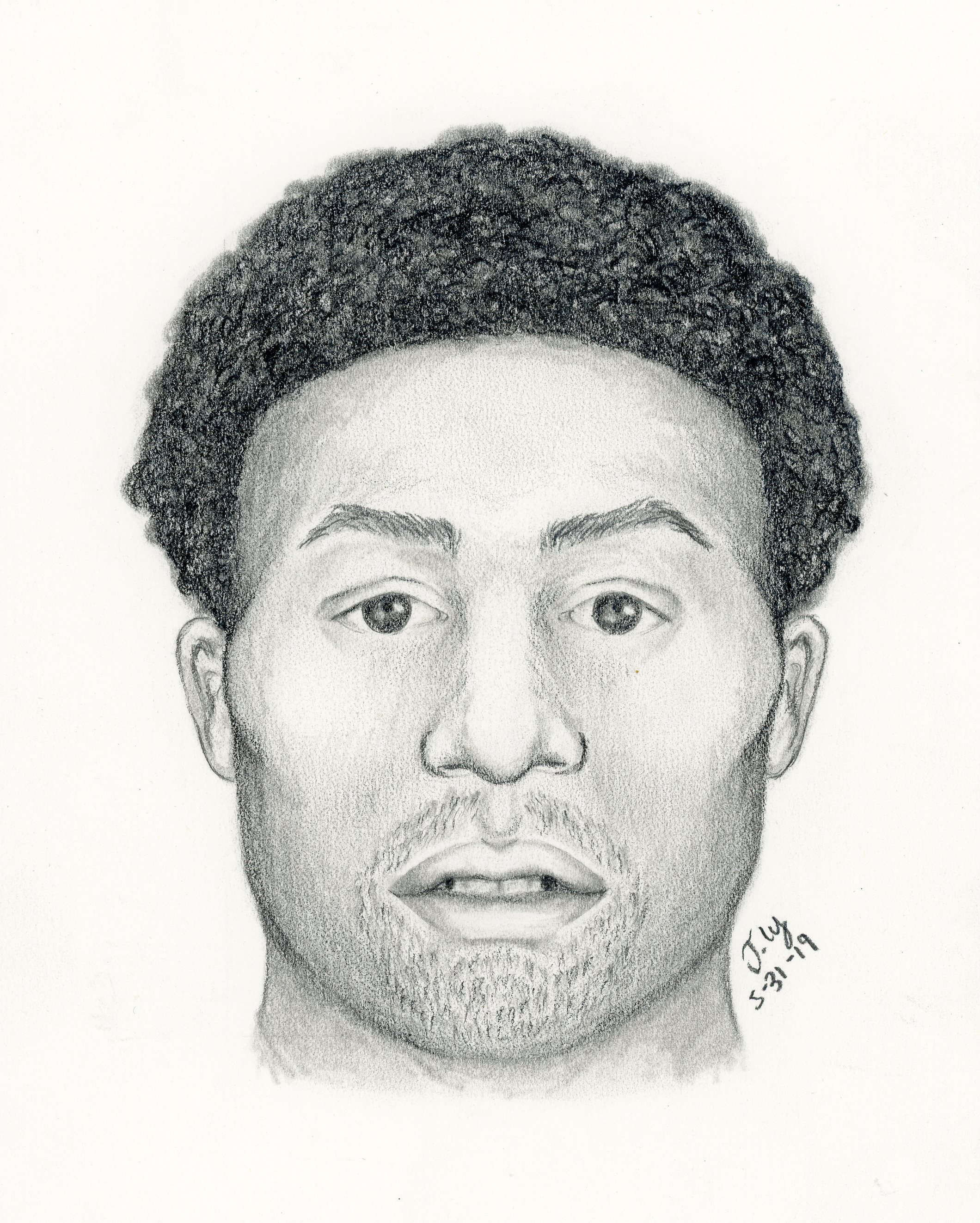 The sketch shows a man who the sheriff's office believes sexually and physically assaulted a woman the evening of Thursday, May 30, just before 5.
"I haven't seen the guy and I think it's a terrible thing that happens because this is a nice little park and I think people should be safe," Graham told FOX40.
Investigators say the victim was walking home from work off the pedestrian bridge over Highway 50 and into the park when the man attacked her.
A good Samaritan was on his bike, on his way home, when he entered the park and saw what was happening, according to the sheriff's office. He said the suspect then took off running.
He went over to the victim, whom he described as conscious and able to talk, then dialed 911 and waited with her until deputies arrived.
The 33-year-old good Samaritan didn't want to talk with FOX40 on camera and asked that he not be identified. But he said he was grateful to help the woman on what he said was the worst day of her life.
She was seriously injured in the attack but is expected to recover physically.
As investigators search for the suspect, neighbors like Jaymee Marty are in shock.
"That's scary. I walk the dogs that you hear, I walk them almost every day and we do walk down by that park," Marty said.
She plans to be on the lookout for the suspect, who is described as a black man, between 6 feet and 6 feet, 3 inches tall with a thin build. Detectives say his haircut was a short, one-inch afro and his facial hair was scruffy and unshaven. He has two gaps in the top row of his teeth and is believed to be 20 to 30 years old.
At the time of the incident, the suspect was carrying a black backpack and was wearing a plain, white T-shirt, long dark pants and plaid boxer shorts.
The man who came to the victim's aid says because so many children use the same bridge where the attack occurred, he's hopeful investigators catch this suspect.
"I saw the flier and the first thing I thought of was all the kids that I just saw walk across this bridge," said Sacramento resident Nicolas Ashford.
The bridge is heavily traveled by locals daily, including elementary school students who attend school less than a block away.
"I don't think anything should stop us from living our lives but we have to accept the fact that it is not safe out here. This world is dangerous," Ashford said.
Right now, investigators believe this was an isolated incident.
That's why Marty plans to continue to go on her walks in the park.
"Walking around, living in fear is a really uncomfortable way to be and, ultimately, I don't think it makes you very happy," she said.
If you think you know the suspect or have any information about the crime, please call the Sacramento County Sheriff's Office at 916-874-5115.
Stay with FOX40 for updates on this story.