This is an archived article and the information in the article may be outdated. Please look at the time stamp on the story to see when it was last updated.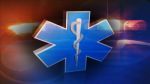 PLACER COUNTY-
A baby boy has died after being in an accident last week.
A five-car crash along I-80 near Highway 65 injured five people total on Tuesday. The other four had minor injuries. The infant was originally reported as dead, but later the CHP reported he was in critical condition.
UC Davis now reports the baby, identified as Raiden Steven Saechao, died over the weekend from injuries he sustained in the crash.
CHP officers are still investigating the crash, and are asking anyone who may have seen the December 17 incident to call them at (916) 663-3344.
Related Story:
9-month-old Fighting for Life After Crash