This is an archived article and the information in the article may be outdated. Please look at the time stamp on the story to see when it was last updated.
ROCKLIN-
Just past midnight on Tuesday morning, firefighters found a baby in a crate behind a Rocklin Fire Department.
According to the Rocklin Police Department, the baby appeared to be full term when it was left at the fire station at 3401 Crest Drive, under a mile away from Rocklin High School.
The baby was dropped off at the fire department because of the Safely Surrendered Baby Law that was permanently signed into law in 2006.  The intent of the law encourages parents or people with lawful custody of newborn infants to safely surrender the infant within 72 hours of birth at a safe surrender site.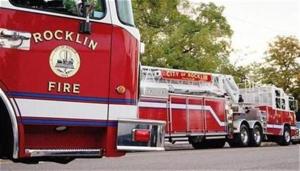 From January 1, 2001, to September 30, 2013, 560 newborns have been legally surrendered in California.
When a person surrenders a baby under the law, they can be asked to complete an optional medical questionnaire, solely to get health information that could be critical to the baby's health and survival. Other than that, the entire process is completely confidential.
According to police, the baby appeared to have been born within the past few hours, and appeared to be healthy. Officers contacted CPS and the child was taken to a hospital for treatment and follow up care, and the infant is currently stable.
This is the first known baby to be dropped off at a Rocklin Fire Station.
Greg Cotta and Marin Austin filed this report.