This is an archived article and the information in the article may be outdated. Please look at the time stamp on the story to see when it was last updated.
ELK GROVE -- A man accused of firing at officers is recovering at the hospital after holding police at bay for a few hours from inside a home that he's suspected of torching.
Bright orange flames shot through the roof of a home on Trafton Court Friday night, about 90 minutes after investigators say some kind of fight among family got out of control.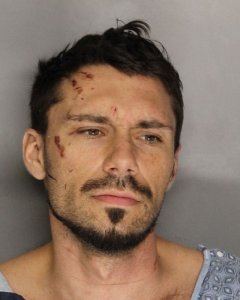 Several people, including a small child, were able to run out to safety, according to Elk Grove police, but as officers ran to the area they were shot at by the man still inside. A four-block radius around the house was taped off and neighbors were told to shelter-in-place while SWAT teams rolled in, ready to negotiate with the man.
As the flames and smoke became more intense, officers discovered the armed suspect was suddenly outside the home, having jumped from a second story window. He was hurt during a take-down by a K9 officer, but didn't initially appear to have been wounded when police responded to his shooting by firing their own bullets.
Investigators are still trying to determine if he lived at the home that was burned or if he was a visiting relative.
The property in question backs up to where Desiree Hernandez lives. She watched, stunned, as flames reached higher and higher into the sky.
Officers later identified the suspect as Eduard Kamilchu. He was released from the hospital late Monday night and booked into the Sacramento County Jail.