This is an archived article and the information in the article may be outdated. Please look at the time stamp on the story to see when it was last updated.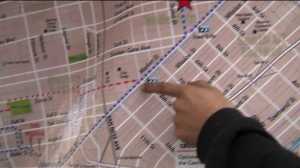 SACRAMENTO –
San Francisco is expected to be a madhouse on Wednesday as more than a million people are expected to crowd Civic Center Plaza for a glimpse of the Giants.
Planners are advising not to drive to San Francisco as parking will be costly and difficult. The smartest option from Sacramento is to take the Amtrak, get off at Emoryville, and then take B.A.R.T. into the city.
One early riser at the Amtrak Depot told FOX40, "We investigated a lot of options of going to the city and then said we'd never get out." He opted to take the train.
Planners say that people traveling from Sacramento should leave before dawn as people will likely start lining up for the parade around 7 a.m.