This is an archived article and the information in the article may be outdated. Please look at the time stamp on the story to see when it was last updated.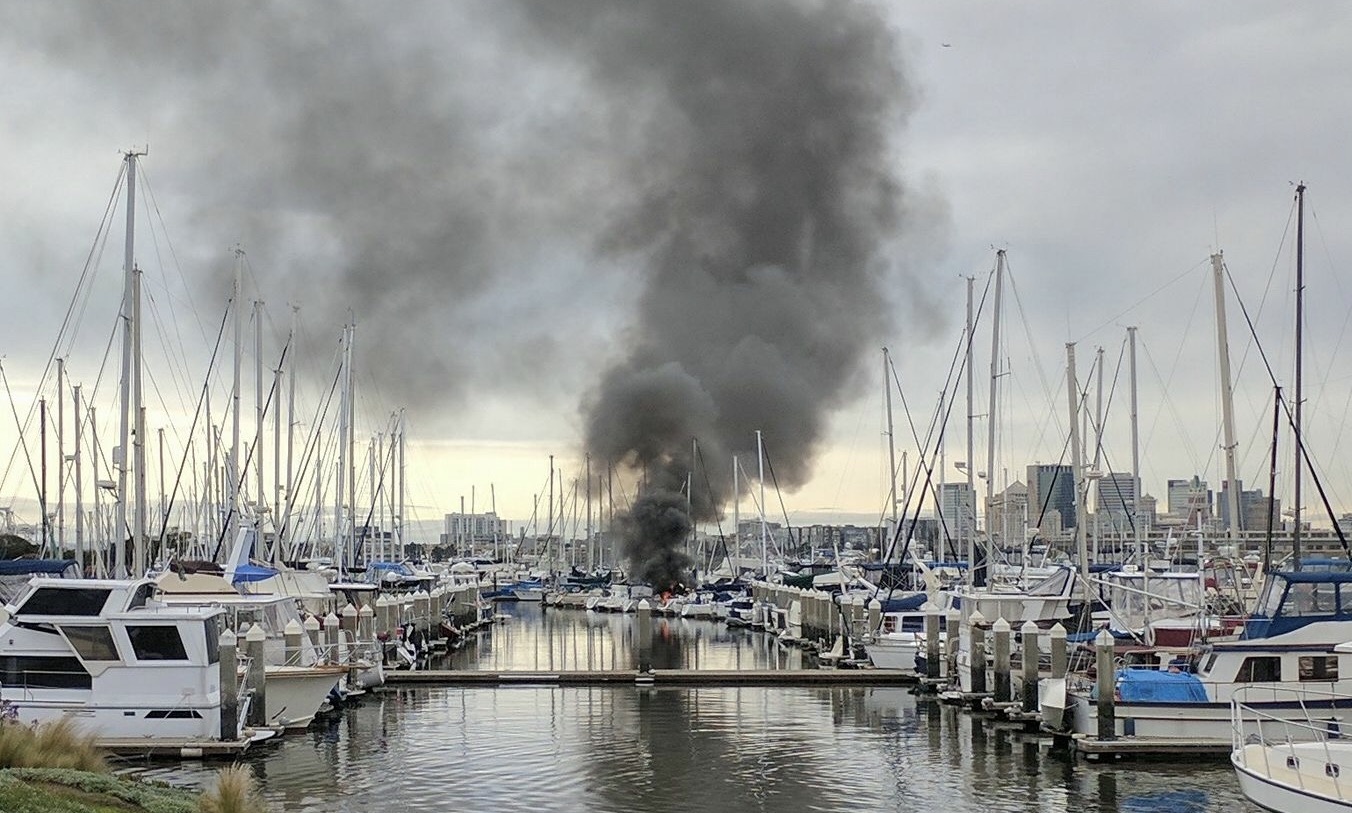 ALAMEDA — Firefighters discovered a dead dog on a boat Saturday after it was engulfed in flames.
Three boats docked at the Grand Marina on Grand Street were impacted by the fire.
Heavy flames were coming from one of the boats, which the Alameda Fire Department says spread to two neighboring boats.
A total of 22 firefighters arrived to fight the flames after receiving reports of the marina fire at 11:29 a.m.
Once the fire was extinguished firefighters searched the boats for passengers and discovered the dog dead inside the boat with the largest amount of damage. No one else was discovered onboard the other two vessels.
The origin of the fire is still being investigated by officials.