This is an archived article and the information in the article may be outdated. Please look at the time stamp on the story to see when it was last updated.
UPDATE: The South Sacramento CHP reports the tow truck has been recovered as well as a body believed to be Roselyn Sharma's.
CHP tells us a body was found inside of the tow truck recovered from the Sacramento River this morning. They believe it is Roselyn Sharma @FOX40 pic.twitter.com/qIp07Ngtnr

— Jessica Mensch (@Jessmensch) April 14, 2019
SACRAMENTO -- The body of a man who disappeared after a tow truck plunged into the Sacramento River has been found.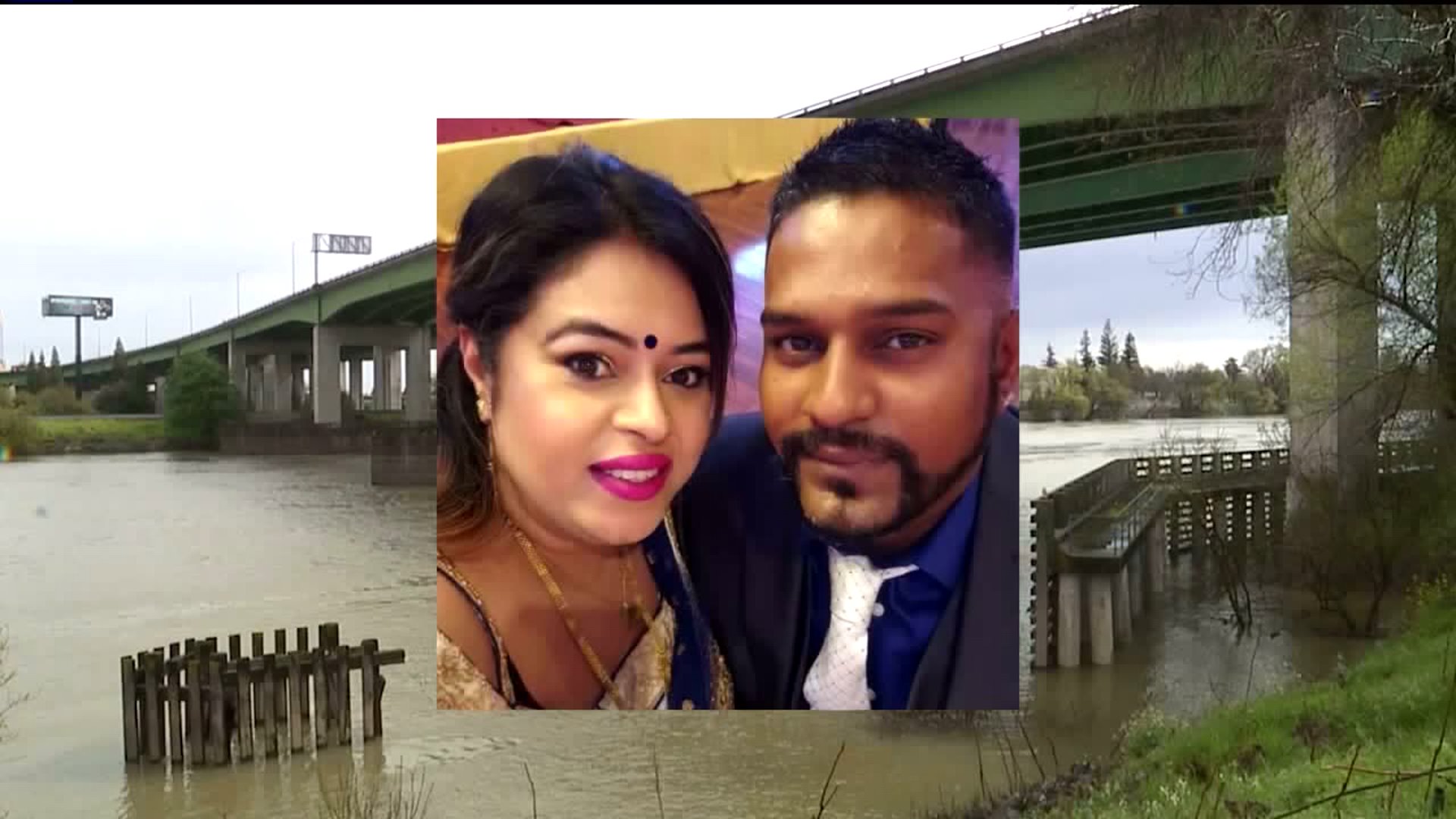 A citizen discovered Shalvin Sharma's body around 8:45 a.m. Thursday down river from Garcia Bend Park, according to the Yolo County Sheriff's Office.
Sharma and his wife, Roselyn, went missing following a crash on the Pioneer Bridge on March 26. The couple owned and operated Justin's Towing and it was one of their tow trucks that fell into the river after colliding with a semi-truck.
Roselyn Sharma is still missing.
The river's strong current halted the search for the tow truck, which will resume after the couple's family attained power of attorney over the tow company. That has allowed the family's insurance company to finance all the costs for the recovery.
Caltrans and PG&E also have structures close to where the tow truck landed, so special considerations had to be made before removing it.
A barge and tugboat from a Bay Area company are on the way to West Sacramento and the CHP expects them to arrive Friday at 6 a.m. to help in pulling the tow truck from the river. Divers could be in the water the same day.
A barge has arrived from the Bay Area to help remove a tow truck from the bottom of the Sac River. It plunged from the Pioneer Bridge with a couple inside 3/26. Shalvin Sharma's body was found yesterday, Roselyn is still missing @FOX40 pic.twitter.com/mDOc5S3hPb

— Karma Dickerson (@karmadfox40) April 12, 2019