This is an archived article and the information in the article may be outdated. Please look at the time stamp on the story to see when it was last updated.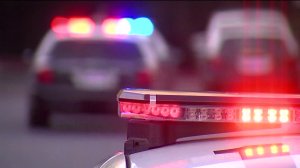 WEST SACRAMENTO—
A beeping package on a conveyer belt caused a scare at the West Sacramento post office Wednesday morning.
Fire officials were called out to the Industrial Boulevard post office after the package was heard. A mailman had already taken the package off the conveyer belt and out of the building by the time authorities arrived.
Authorities then took the package further away from the building.
A Yolo County bomb squad is on the way to the scene.