This is an archived article and the information in the article may be outdated. Please look at the time stamp on the story to see when it was last updated.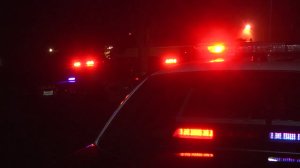 STOCKTON—
Burglars ransacked a woman's home after her death, leaving her dead body unreported, Stockton Police say.
Police showed up to the woman's W. Bianchi Road and Pacific Avenue home around 6:20 a.m. Christmas Eve after fielding a report of a broken door. Officers soon found a 94-year-old woman's body inside of a home that had been ransacked.
The woman looks to have died of natural causes, Stockton Police note, as there were no obvious signs of foul play. However, she had been dead for some time – with her house looking as it had been ransacked multiple times since she passed.
An autopsy will be done on the woman to determine her exact cause of death.
Stockton Police are now asking for anyone with information on who the burglars may be to call them at (209) 937-8377.