This is an archived article and the information in the article may be outdated. Please look at the time stamp on the story to see when it was last updated.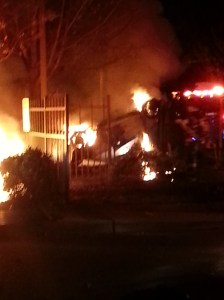 SACRAMENTO—
Sacramento Metro Fire crews are at the scene of a car into a building near Fairbanks and Norwood Avenues.
The crash sparked a fire that engulfed the car and is also involving the apartment building.
Two people from the car have been taken to the hospital with life-threatening injuries, Sacramento Police say.
The incident happened at some point before 10:30 p.m. Keep checking back for updates.