This is an archived article and the information in the article may be outdated. Please look at the time stamp on the story to see when it was last updated.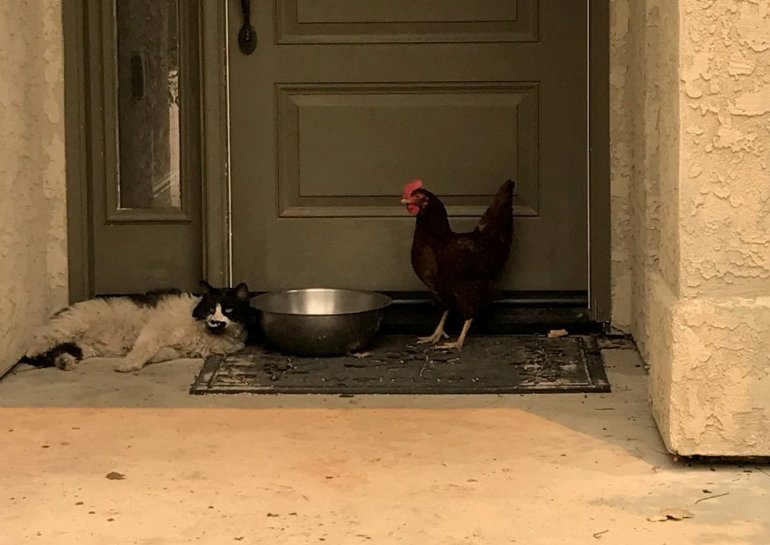 SHASTA COUNTY — Crews from Grass Valley helping fight the Carr Fire in Shasta County came upon an unlikely pair of survivors in one neighborhood — a cat and a chicken.
Both animals were found at the doorway of a home, huddled together "for safety and support," firefighters said. The cat and chicken both had burn injuries.
Firefighters gave them water and coaxed them into a crate to take them to a veterinarian. They rode in the same crate, of course.
Both the cat and chicken are expected to make full recoveries.
Officials said Wednesday that the Carr Fire was the sixth most destructive wildfire in California history.