This is an archived article and the information in the article may be outdated. Please look at the time stamp on the story to see when it was last updated.
ARDEN-ARCADE — A child died Sunday after a hit-and-run collision in the Arden-Arcade area involving a suspected DUI driver.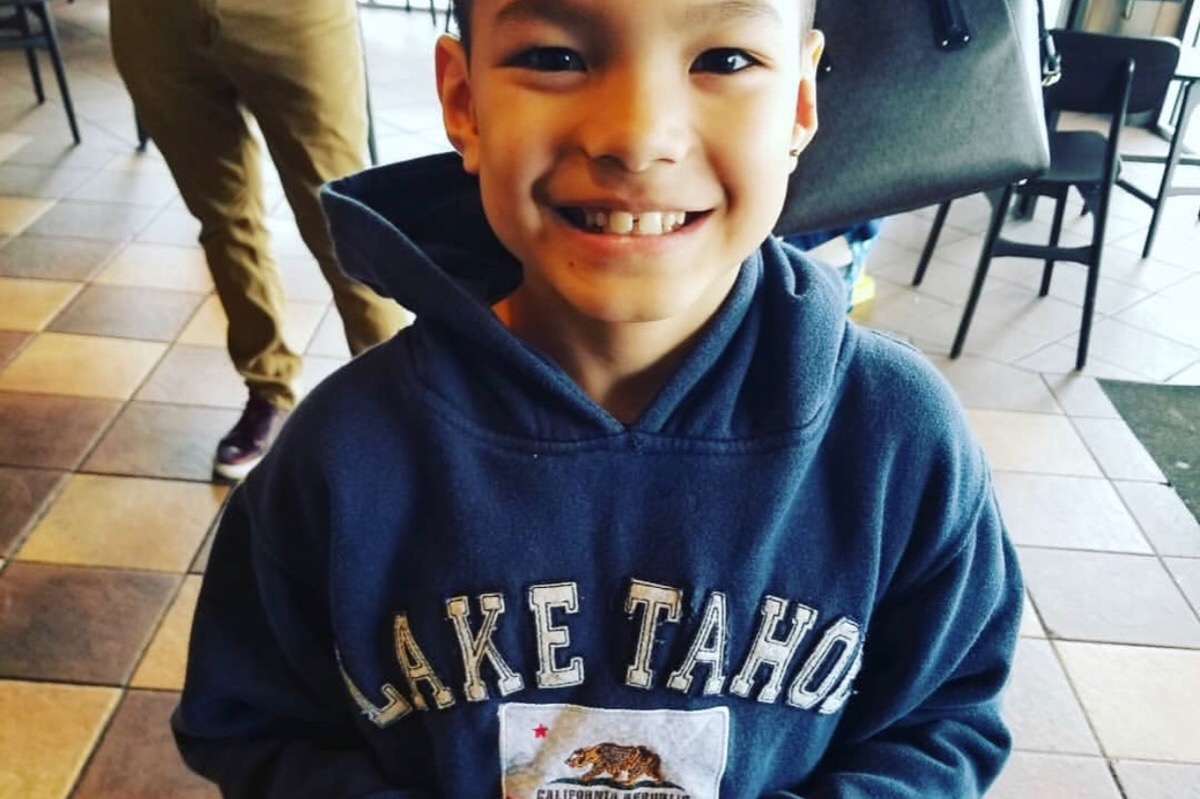 A heartbroken family has identified 9-year-old Eric Escobedo Jr., or "Junnie" as his loved ones called him, as the child whose life was taken too soon after the deadly crash over the holiday weekend.
"I have three children of my own. Seeing a child in that situation really reminded me of that could have been my child or me coming down the street if I was there five minutes earlier," said witness Dushawn Lee.
The crash happened at the intersection of Marconi Avenue and Bell Street just after 1:30 a.m.
The California Highway Patrol North Sacramento says Junnie and his mother were on their way home from the hospital when they were hit by a suspected DUI driver.
Investigators say 27-year-old Rene Zaragoza Jr. is suspected of running a red light before crashing into the family's car. He then took off from the scene.
Lee, who served in the Marine Corps, says he and others jumped into action to help when they saw the crash.
"I seen that there were some victims underneath the vehicle and there was a gentleman that helped me raise the vehicle up a little bit. I went under there, the gentleman passed me a knife and I cut the first victim out," Lee told FOX40. "Then I seen the child and I tried to lift it up a little bit more. I tried the best I could to strap the child out. I couldn't, the child was trapped between the doors."
The mother and son were both rushed to the hospital with serious injuries but Junnie later died.
The child's mother was recovering in the hospital Monday and is expected to survive.
Officers tracked down Zaragoza to his home in Roseville and arrested him on suspicion of murder and felony DUI, among other charges.
"This was not his first DUI conviction," said CHP North Sacramento spokesman Mike Zefras. "He was not following the rules of his licensing stating that he had to have an interlock ignition device installed in his car. So there are many things that had he simply followed the law would have prevented this traffic collision."
According to court records, Zaragoza was convicted of DUI in 2013. In 2014, he was caught driving on a suspended license and just last year pleaded no contest to evading a police officer.
Zefras told FOX40 the deadly crash didn't have to happen.
"In this day and age there's no excuse to drink and drive," he said. "There's Ubers, there's Lyft, taxis, friends and family. There's many, many ways to get yourself home safe if you've been out drinking."
Lee said he tried his best to help save them both and was heartbroken to learn the child didn't make it.
"I send my condolences to the family. I'm sorry," he said. "I tried everything I possibly could and more. If you could please reach out to me I would be grateful."
Junnie would have turned 10 years old on April 4.
The family has set up a GoFundMe page and is asking for donations to help with funeral arrangements and medical expenses for the mother.