This is an archived article and the information in the article may be outdated. Please look at the time stamp on the story to see when it was last updated.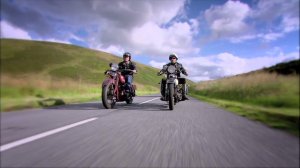 SACRAMENTO –
California, the only state in the nation to allow legal lane-splitting by motorcyclists, and according to The Sacramento Bee the only one to come up with a set of guidelines for doing it.
If you don't know what lane-splitting is, it's a maneuver motorcyclists use to allow them to cut between slower moving cars and shoot out ahead of traffic.
A few of the guidelines by the California Highway Patrol note motorcyclists can ride between two cars if there is room, but must do it at no more than 10 mph faster than the vehicles they are passing. Another rule also says motorcyclists should not attempt lane-splitting at full freeway speeds, or in any traffic going 30 mph or faster.
To look at the full set of guidelines click here.