This is an archived article and the information in the article may be outdated. Please look at the time stamp on the story to see when it was last updated.
SOUTH SACRAMENTO -- A CHP motorcycle officer has died after crashing into a pole during a pursuit in South Sacramento on Wednesday evening.
The officer has been identified as 31-year-old Lucas Chellew. He was an officer with the CHP for eight years and was assigned to the South Sacramento division.
The crash happened near Stockton Boulevard and Fruitridge Road about 5:45 p.m. Chellew was ejected from his motorcycle.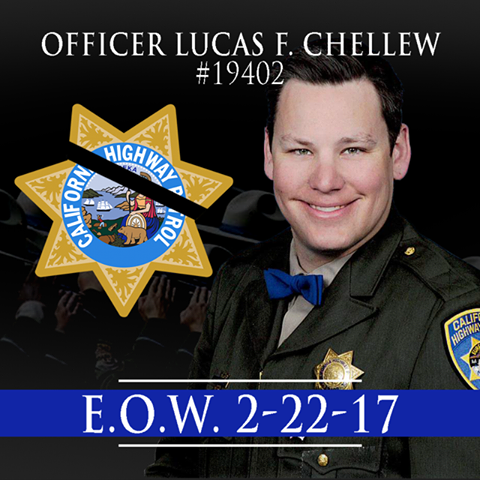 Chellew was transported to UC Davis Medical Center. He suffered major injuries in the crash and died from his injuries shortly after.
The cause of the crash is under investigation.
Roadways in the area are shut down as the investigation continues.
Chellew leaves behind a wife and child.
"My heart aches on this terribly tragic day for the CHP as we have lost a hero, who swore a sacred and honorable oath to serve and protect the people of California," said CHP Commissioner Joe Farrow.  "Officer Chellew now joins a distinguished and cherished group of men and women whose names adorn a memorial fountain at the center of the CHP Academy. His service and sacrifice will forever be honored and never forgotten. Please keep Officer Chellew's family, friends and the entire CHP family in your thoughts and prayers as they mourn his loss."
No information has been released about the suspect involved in the pursuit.
Stay with FOX40 and FOX40.com for updates on this developing story.