This is an archived article and the information in the article may be outdated. Please look at the time stamp on the story to see when it was last updated.
VACAVILLE-
A CHP officer is facing allegations of possessing child pornography and has been placed on administrative leave.
In response to FOX40's calls about the charges he faces, the agency responded, "CHP is aware of the serious and disturbing allegations against Eric Lund."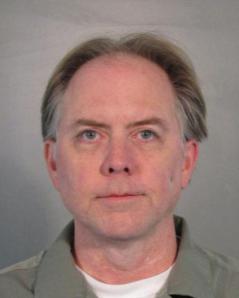 In August of this year, Vacaville Police initiated an investigation into downloading and sharing child pornography. They say they were able to develop information that pornography was being downloaded by an unknown person in Suisun, Fairfield and Vacaville.
Investigators identified Lund as the person responsible. Lund is reportedly a resident of Chico, but is assigned to the Fairfield CHP office.
During a search of Lund's personal car Thursday, Vacaville Police say they found a hard drive which contained multiple downloaded child pornography videos.
According to investigators, Lund downloaded the images using wi-fi left on at closed businesses.
"We're still investigating whether it was on duty time, but we believe some of the downloads took place on his personal time as well as his duty time.  We don't have any information that CHP laptops or computers or equiment was utlized for the downloads," Vacaville Police Lt. Matt Lydon said.
Lund was arrested Thursday, booked into jail and has since bailed out. He faces charges of possessing obscene matter: a minor in sexual acts, and sending/selling obscene matter depicting a minor.
Lund has been with CHP for 26 years. CHP is fully cooperating with the investigation.