This is an archived article and the information in the article may be outdated. Please look at the time stamp on the story to see when it was last updated.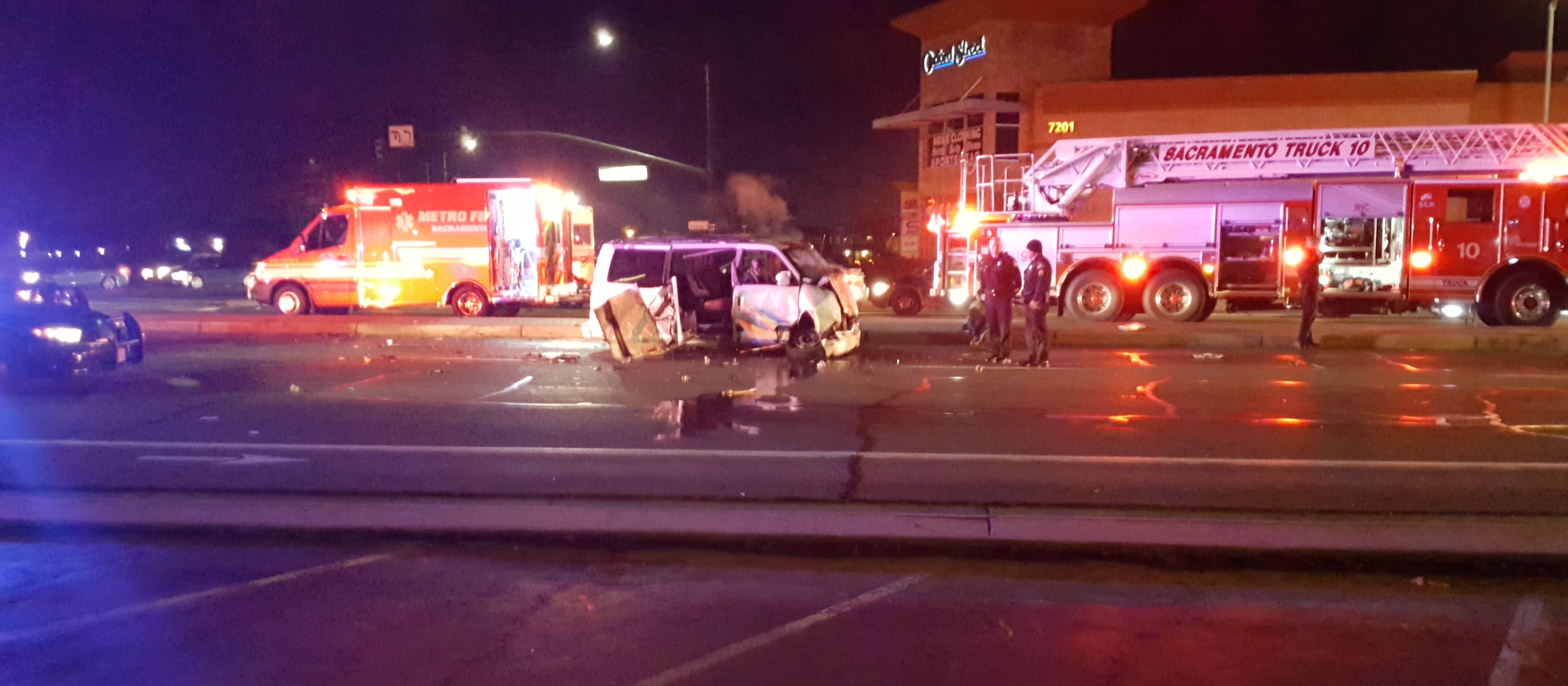 SOUTH SACRAMENTO — Four people sustained major injuries after a speeding van swerved to avoid a car then crashed into a traffic pole Friday night near the intersection of Florin Road and Stockton Boulevard.
According to Sgt. Sean Kent, the GMC van's 54-year-old driver was speeding down Stockton Boulevard when it ran through a red light. The driver then narrowly avoided a Toyota Prius turning left onto Florin Road and struck a traffic pole. His van flipped, landing near the center of the roadway.
Officers later conducted a DUI investigation of the driver and arrested him.
No one involved in the crash is in critical condition at this time.