This is an archived article and the information in the article may be outdated. Please look at the time stamp on the story to see when it was last updated.
CITRUS HEIGHTS -- A Citrus Heights woman is recovering after she was stabbed twice in the neck during a home invasion robbery Wednesday morning.
Joshua Estrella woke up at 5:40 in the morning to a woman yelling for help. He soon learned that a man had broken into his next door neighbor's home and stabbed her.
"As soon as I got out front this guy was running in the middle of the street and my other neighbor was trying to catch him so I went out there to help him and went and tackled the guy down and then we were holding to the ground until the cops got there," Estrella said.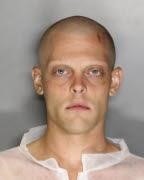 Estrella and his neighbor held the man down in the middle of the street, and were able to wrestle the knife away, for several minutes.
"I didn't even see the knife at first to be honest. I held him to the ground and then noticed it in his hands," Estrella said. "You know, luckily he wasn't coming at us with the knife."
Investigators believe the suspect, later identified as 24-year-old Jordan Lynch, went through a neighbor's backyard to access the woman's home. They don't believe she and the suspect are connected. They also said Estrella and the other neighbor were heroes.
"The actions of the neighbors that helped us catch this guy this morning," Citrus Heights Lieutenant Ryan Kinnan said. "So we want to congratulate them and thank them for that."
Estrella says he's just happy the woman is OK.
Lynch has been booked in to the Sacramento County Jail on charges of attempted homicide and violation of probation.