This is an archived article and the information in the article may be outdated. Please look at the time stamp on the story to see when it was last updated.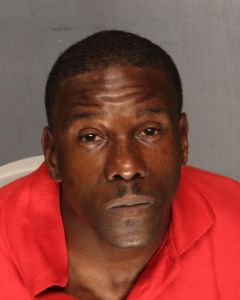 STOCKTON—
Police say that a robbery suspect attacked not only the clerk he robbed but also an arresting officer.
The incident happened early Sunday morning near N. California Street and E. Sonoma Avenue, according to a release from Stockton Police.
A man – later identified as 30-year-old Demetrus Olson – entered the store and walked behind the counter to grab some cigarettes. The clerk saw this and looked the doors and pushed an alarm.
However, Olson is then said to have threatened the clerk and pushed him. The clerk soon unlocked the doors, allowing Olson to get away.
Officers soon showed up and saw Olson running towards Oak Park. One of the officers was able to catch up to Olson and tackle him at the park, but Olson is said to have fought the officer during the arrest.
Olson was eventually taken into custody and now faces charges of robbery, resisting arrest and battery of an officer.