This is an archived article and the information in the article may be outdated. Please look at the time stamp on the story to see when it was last updated.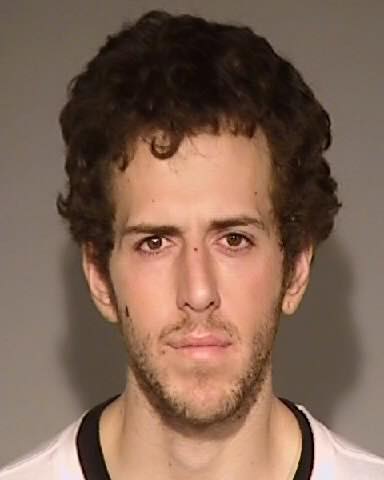 CLOVIS —
A Clovis man was arrested Jan. 17 after police found a cat wrapped up in electrical tape inside his backpack, the Clovis Police Department said.
Cody High, 24, was located behind a Walmart in the 300 block of W. Shaw Avenue when officers conducted a check on a report of a suspicious bicyclist behind the store. According to Clovis PD, High lied about his identity initially in attempts to hide the fact that he was on felony probation for drug violations.
When officers began a probation search, High told officers that there was a cat inside his backpack that he believed was dead. The cat was found with electrical tape tightly wrapped around its face, neck, nose and legs. Officers removed the tape from the cat's face, and it began to breathe on its own, Clovis PD said.
The cat was discovered to be microchipped, and Animal Control is working on returning it home. The animal is expected to survive without permanent injury or disability.
Clovis PD did a search of High's residence and found no other victimized animals. High was arrested on charges of animal cruelty, false ID to an officer, violation of probation and possession of narcotics paraphernalia.
WARNING: Some may find these photos to be disturbing.
This slideshow requires JavaScript.