This is an archived article and the information in the article may be outdated. Please look at the time stamp on the story to see when it was last updated.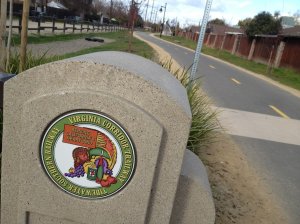 MODESTO-
Cops are looking for a man attacking women near a pedestrian foot bridge in Modesto.
Both sexual assaults happened on January 18 near the Virginia Corridor that spans Briggsmore Avenue.
The first happened around 4 p.m., a woman jogging was grabbed from behind. The man started fondling her, and she yelled and tried to escape. The man let go, and got away.
A few hours later, another woman was running along the path when she was grabbed by a man. Again, he inappropriately touched the woman until she was able to shove him off.
In both cases, the suspect was described as a black man, standing about 5'7'' with a slim build. He reportedly has what police call an "Afro" hairstyle with long sideburns.
On Tuesday, a person called police after seeing a man fitting this description following women along the Virginia Corridor near Stoddard Avenue.
Investigators think this is the same man, and that he is hanging around the pedestrian path.
Anyone with information about this man or other related incidents can call Crime Stoppers at (209) 521-4636. Callers to Crime Stoppers can remain anonymous and may be eligible for a cash reward. Tipsters can also text information to Crime Stoppers by sending a text message to 274637. Just type "TIP704" along with your message.