This is an archived article and the information in the article may be outdated. Please look at the time stamp on the story to see when it was last updated.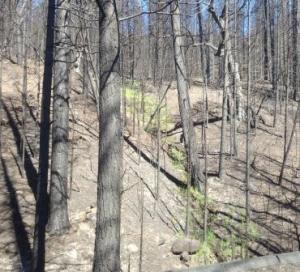 STANISLAUS NATIONAL FOREST-
As of Oct. 7, the Rim Fire has been burning for 51 days.
Fire officials say the fire, which has consumed more than 400 square-miles of California forest, won't be contained for almost another three weeks.
The cost to date of fighting the Rim Fire is $127.2 million. Eleven homes have been destroyed since the fire started August 17, and 10 people were injured.
Firefighters say the fire isn't as growing as fast as it once was, and that it's displaying more of a "creeping and smoldering" behavior. There is, however, a 800-to-1,000-acre area that crews believe has a potential to burn.
The Rim Fire is 95 percent contained. Total containment is expected Oct. 27.