This is an archived article and the information in the article may be outdated. Please look at the time stamp on the story to see when it was last updated.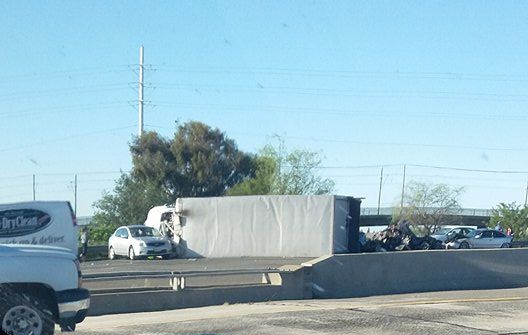 SACRAMENTO–
A crash involving a big rig and several other vehicles has closed all lanes of eastbound Highway 50 at 65th Street, according to the Sacramento Fire Department.
At least one person was trapped in a vehicle, firefighters said.
The California Highway Patrol reported the truck was on its side. One witness said the truck couldn't stop in time and hit the cars.
It was not immediately clear if anyone was seriously hurt in the crash.
Traffic was backed up to Watt Avenue. The crash was expected to be cleared in an hour, the CHP said at 9 a.m.