This is an archived article and the information in the article may be outdated. Please look at the time stamp on the story to see when it was last updated.
BEAR VALLEY — Search and rescue teams have been searching Bear Valley for a missing skier since Wednesday night.
According to the Alpine County Sheriff's Office, Jane Drummond-Mullarkey reported her husband, Thomas Mullarkey, had not returned to their cabin in Arnold after skiing at Bear Valley Mountian Resort. She later described her husband as being an advanced skier and in good health.
Mullarkey's car was found around 11:30 p.m. at the resort.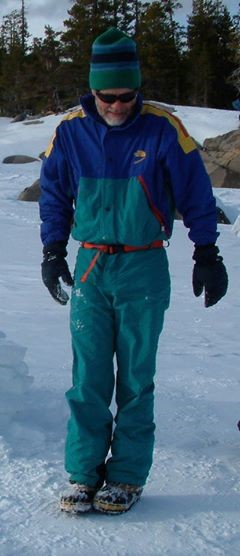 Teams were unable to search the area that night due to extreme avalanche conditions.
Around 7 a.m. Thursday, teams began searching for Mullarkey. A CHP helicopter was unable to conduct a search due to low visibility, wind and snow. As of Friday, Mullarkey has not been found.
Mullarkey is white, 65 years old and has grey hair and blue eyes. He is 5 feet 8 inches tall and around 150 pounds. He was last seen wearing a blue ski outfit with yellow and red details.