This is an archived article and the information in the article may be outdated. Please look at the time stamp on the story to see when it was last updated.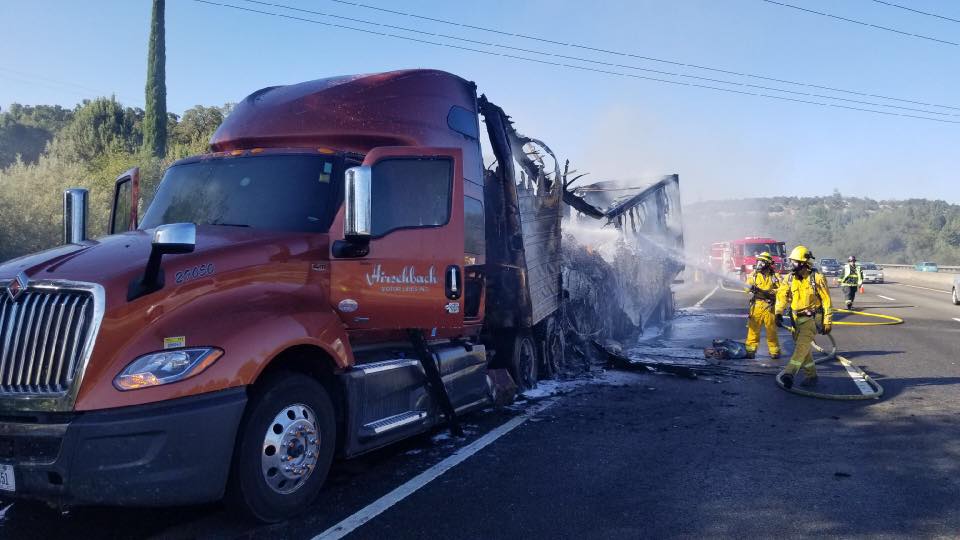 NEWCASTLE — A big rig hauling frozen meat was engulfed in flames Sunday along Interstate 80 near Newcastle.
Around 4:30 p.m., the California Highway Patrol says the big rig caught fire while traveling west on I-80 between Newcastle and Penryn.
No one was injured in the fire but two lanes of the westbound side of the interstate will be closed until midnight, according to the CHP.
Officials say drivers can take Taylor Road to avoid the area.
Update on freeway closure westbound I-80 west of Newcastle Rd. #2 and 3 lanes should be reopened around midnight, due to earlier truck fire. #1 traffic lane remains open. Taylor Rd. is an alternate route to avoid the area. pic.twitter.com/DBz7m3labt

— CHP Auburn (@CHPAuburn) August 19, 2019