This is an archived article and the information in the article may be outdated. Please look at the time stamp on the story to see when it was last updated.
SACRAMENTO — Forensiclean has been operating in Sacramento County for four years.
The service, run by Dawn Tempest and Aaron Burt, specializes in cleaning bio-waste — blood, feces, urine and used drug needles.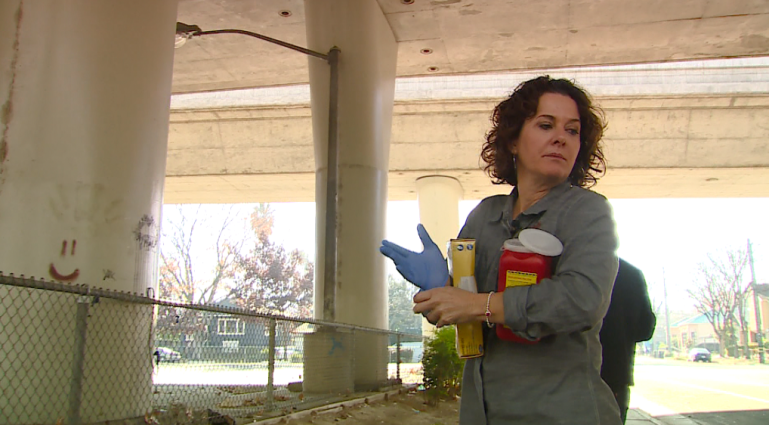 Forensiclean originally focused on cleaning crime scenes, but that has shifted with the county's booming homeless population.
Tempest and Burt have contracts with the city and county's public spaces like parks and libraries, often cleaning out bathrooms.
Forensiclean is also often hired by individuals to clean up waste and used needles near homes.
The surging homeless population has literally changed their operation. Since 2015, according to the CSU Point in Time Count, the homeless population in Sacramento County has grown nearly 30 percent — from 2,822 to 3,665 — in 2017.
The majority of this population sleeps outdoors as opposed to temporary shelters.
Researchers say part of the reason for this increase is severe weather and flooding moving large numbers of homeless people who used to camp along the rivers into more visible parts of the county and the housing market.