This is an archived article and the information in the article may be outdated. Please look at the time stamp on the story to see when it was last updated.
SACRAMENTO-
A man says he was owed reward money after submitting a tip to investigators.
His tip was about Michael Williams, suspected in the July killing of his wife, Tanganyika Williams.
"I got a good look at his face and weight and it matched up," the man said, under the condition of anonymity.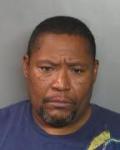 He believes his tip led to Williams' arrest.
"The Sacramento County Sheriff, they were immediately contacted," he said. He added that his wife submitted the tip to Crime Alert, who offers a $1,000 reward.
This tipster won't get that reward. According to Martin Mamuyac, the coordinator for Crime Alert Sacramento, the fact that the tipster gave his name means he doesn't qualify for the $1,000 reward. All callers into Crime Alert, must remain anonymous.
He says he's been in touch with the chair of the board of Crime Alert Sacramento and they are reviewing his case.