This is an archived article and the information in the article may be outdated. Please look at the time stamp on the story to see when it was last updated.
YOLO COUNTY-
Just one week after Samantha Green appeared in a Yolo County courtroom and pleaded not guilty to charges of involuntary manslaughter and child endangerment, the district attorney has changed the charge to murder.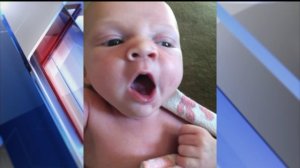 Green is accused of being responsible for the death of her 20-day-old son, Justice. Mom and baby were first reported missing on February 23. Green was found safe near the Ridge Cut Slough in Knights Landing, about 25 minutes from the family's Woodland home.
Before an ambulance took Green away, she told the man who found her, her baby was dead, he told FOX40. Baby Justice's body was found the next day.
Investigators initially booked Green for a murder charge. However, the district attorney said after a further review of the evidence, their office decided to lessen the charge to involuntary manslaughter.
Tuesday, the district attorney filed a motion to change the charge back to murder. According to the documents, the district attorney believes "she did willfully and unlawfully kill with malice aforethought."
The coroner's autopsy revealed no obvious physical injuries or signs of abuse on Baby Justice. However, a spokesperson told FOX40 hypothermia or drowning are both possibilities.
A few days after Green was in court, baby Justice's father, Frank Rees, was arrested. Rees is not charged in connection with his son's death, and was picked up for traffic violations and drug possession charges.
Green will be back in court Friday.