This is an archived article and the information in the article may be outdated. Please look at the time stamp on the story to see when it was last updated.
GRASS VALLEY -- Two people are dead following a shooting late Monday in Grass Valley.
Police say the shooting happened just before 10 p.m. on Glenwood Road. A man and a woman, both in their late 20s or early 30s, were found shot several times inside a home.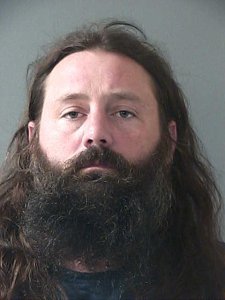 "After the first one or two, I started counting the shots and got the seven," said neighbor Janie Conway. "And then more came so I'm going guess maybe 10 more shots."
The man suspected of shooting the two people, identified by police as 35-year-old Michael Pocock, was arrested at a home on the same property.
"The male subject was the first one who was shot and it occurred near the threshold of the door to the suspect and then the female was the second one to be shot and she was a distance away from there," Grass Valley Police Chief Alex Gammelgard said.
The motive was unclear Tuesday, but Gammelgard said Pocock had called 911 to report the shooting.
"A reporting party ended up being the actual shooter. That person was compliant with officers and did come out of the residence when requested and that person was detained on scene," Gammelgard told FOX40.
Gammelgard said there is no threat to the community, but Conway says she isn't so sure.
"There's a decay in the culture of the community and that makes me so sad," she said.