This is an archived article and the information in the article may be outdated. Please look at the time stamp on the story to see when it was last updated.
SACRAMENTO — A woman is dead and now police are searching for the shooter.
The Sacramento County Sheriff's Department is investigating the shooting along Orchard Woods Circle, near Gerber and Power Inn roads, in South Sacramento.
Police say around 9 a.m., a man shot a woman inside a home. Deputies found her with a gunshot wound to her upper body, according to the sheriff's department.
At first, the victim was able to speak with responding deputies.
"She was conscious and talking initially during their contact," said Sacramento County Sheriff's Sgt. Shaun Hampton. "First aid later became necessary as paramedics arrived."
But as the ambulance took her away she died.
For hours, police believed the shooter was still in the neighborhood. They were taking every precaution to bring him into custody.
"She loved everybody," said Kennith Ates, a friend of the victim. "She was a loving person."
Ates said his sister, 19-year-old Dajha Richards, was shot and killed by her boyfriend.
"Being a mom, that's the happiest I ever saw her, being a mom," Ates said. "The baby was born Sept. 8. If you're watching me, bro, just turn yourself in."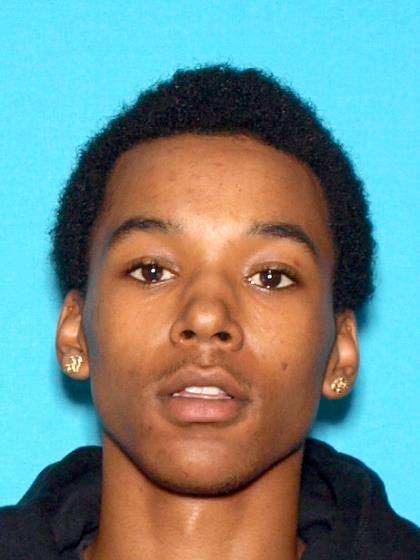 Investigators released the name and a photo of the suspected shooter, 20-year-old Damion Horton.
The sheriff's department later added that they believe some of Horton's friends and family are helping him avoid capture and have already arrested one person.
With Sacramento County SWAT teams searching street to street, block to block and house by house, Matt Johnson said hearing about that in his neighborhood made him rushed home.
"Yeah, I'm checking on my family right now because, you know, she lives right there and she's elderly, so you know," Johnson told FOX40. "So when things like this happen I have to come check on her, you know?"
Johnson's grandmother, Elenor Wales, was OK but certainly shaken up.
"It was scary. I stayed inside like the policeman asked me to," Wales said.
Just a few doors down from Wales was where the shooting happened.
"I actually heard a gunshot. But there's so many in this neighborhood I didn't really pay any attention," Wales said.
But soon, the South Woods neighborhood was flooded with deputies.
The sheriff's department is not saying yet how the victim and Horton knew each other. However, they say Horton targeted the woman.
"We don't know if they were boyfriend/girlfriend, if they were family members, but we're doing everything we can to bring this to a peaceful resolution," Hampton said.
But Ates says the family knows who he is.
"The baby dad. The dad killed my sister," he said. "No, he didn't live here."
Meanwhile, Johnson said he's never noticed any problems from that house but he believes there are kids who live there.
"Normally they're pretty quiet, you know," he said. "I see a few people here and there but sometimes kids playing but normally. It's pretty chill."
There has been no word yet regarding anyone else who may have been at home at the time of the shooting.
This is a developing story.