This is an archived article and the information in the article may be outdated. Please look at the time stamp on the story to see when it was last updated.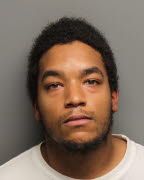 PLACER COUNTY-
FOX40 has learned a man accused of getting a mentally-disabled patient at a nursing home pregnant last year is now in custody.
The woman was staying at Casa Del Mar Care Facility in Penryn at the time. She is severely handicapped and is legally blind.
"She's severely disabled, can't communicate and what not so, obviously, we knew she was not able to give consent," said Placer County Sheriff's Lt. Mark Reed.
When she was about six months along in late 2011, deputies were brought in to investigate what they believed was a rape at the care facility.
"It was an extremely shocking case, one that we wanted to clear and see justice done for her," Reed said.
FOX40 has been tracking this story since the pregnancy was reported to Placer County investigators, and has learned 22-year-old Marquise Montgomery was arrested early Thursday morning.
Investigators had to wait until the child was born earlier this year to conduct DNA tests to help identify the father.
Once the results were back, they then had to compare it to samples from men who worked at the care facility. Once Montgomery was identified as a possible suspect, investigators had to get a warrant and then track him down.
He was arrested Thursday morning in Sacramento. He was booked into the Placer County Jail on a rape charge and is being held on a $150,000 bail. Montgomery will be in an Auburn courtroom Friday afternoon.
Thursday, the care facility released a statement about Montgomery's arrest.
"Today the Placer County Sheriff's Department announced it has a suspect in custody in the year-old case that involved a person we support. From the beginning, we have cooperated fully with investigators by immediately reporting the crime and providing all necessary information to assist them throughout the course of the investigation. Our primary concern is and has always been the safety of the people we support. We ask you to please respect the privacy of the individuals we support. The residences are their private homes and the disruption caused by media visits directly affects them. For privacy reasons, and because this is an ongoing investigation, please accept this as our statement regarding the news announced today by the Sheriff's Department."
Sam Cohen and Ian McDonald contributed to this report.