This is an archived article and the information in the article may be outdated. Please look at the time stamp on the story to see when it was last updated.
SACRAMENTO-
A man accused of going on a shooting spree last week, killing two deputies and injuring a third deputy and a carjacking victim, identified himself as Luis Enrique Monroy Bracamonte.
The man appeared in a Sacramento courtroom Tuesday.
The man faces two counts of murder, three counts of attempted murder, four counts of carjacking, stealing a patrol car and deputy's weapon, being a felon in possession of a firearm and possession of an assault weapon. The other suspect, Janelle Monroy, faces 1 count of murder, three counts of attempted murder, four counts of carjacking and possession of an assault weapon.
More charges could be filed as the investigation into the actions of last Friday continues.
Following the initial appearance, Sacramento County Sheriff Scott Jones said he will be working to move the two suspects to another jail facility.
"I would prefer our officers not have to look at these two suspects every day" during this process, Sheriff Scott Jones said.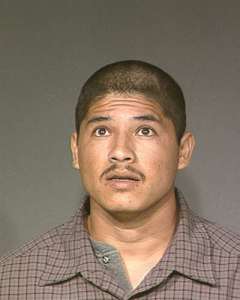 There had been some question about his identity. When the man was arrested Friday, he told authorities he was Marcelo Marquez. He also obtained a driving "privilege" card from the State of Utah in 2011 with the name Marcelo Marquez.
The State of Arizona reported this same man has been arrested and deported multiple times under the name Bracamonte.
Bracamonte and his wife, Janelle Monroy, are accused of shooting at Sacramento County Sheriff's Deputies Friday morning, killing Deputy Danny Oliver.
They then carjacked at least two people, firing at Anthony Holmes. Holmes is still in the hospital.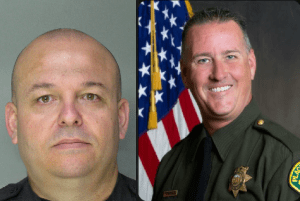 They then drove up to Auburn, where shots were fired at two Placer County Sheriff's deputies, killing Detective Michael David Davis Jr.
Monroy was arrested soon after. Then, after a brief standoff inside an Auburn home, Bracamonte was also arrested.
Neither Bracamonte nor Monroy entered a plea Tuesday, both will be back in court in December.