This is an archived article and the information in the article may be outdated. Please look at the time stamp on the story to see when it was last updated.
WASHINGTON COUNTY, Oregon-
A Sacramento woman was arrested Sunday for allegedly forging 20 prescriptions for cough syrup in Oregon.
Investigators say 20-year-old Sirenna Lynn Guice was planning to sell the narcotic cough syrup in California.
According to Washington County Sheriff's deputies, Guice went from pharmacy to pharmacy dressed in Mickey Mouse scrubs to pick up called in prescriptions of Phenergan with Codeine.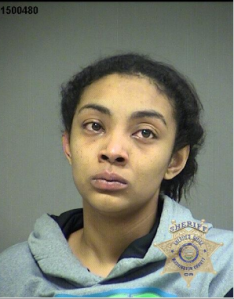 More than 20 bottles of cough syrup were found in Guice's hotel room, deputies said. The medicine is reportedly valued at $15,000. It is typically sold by the ounce.
Guice was booked into jail on charges of possession of a controlled substance, distribution of a controlled substance, forgery, prescription fraud and identity theft.