This is an archived article and the information in the article may be outdated. Please look at the time stamp on the story to see when it was last updated.
RANCHO CORDOVA — The Sacramento County Sheriff's Department says two deputies were shot, one fatally, Monday afternoon in Rancho Cordova.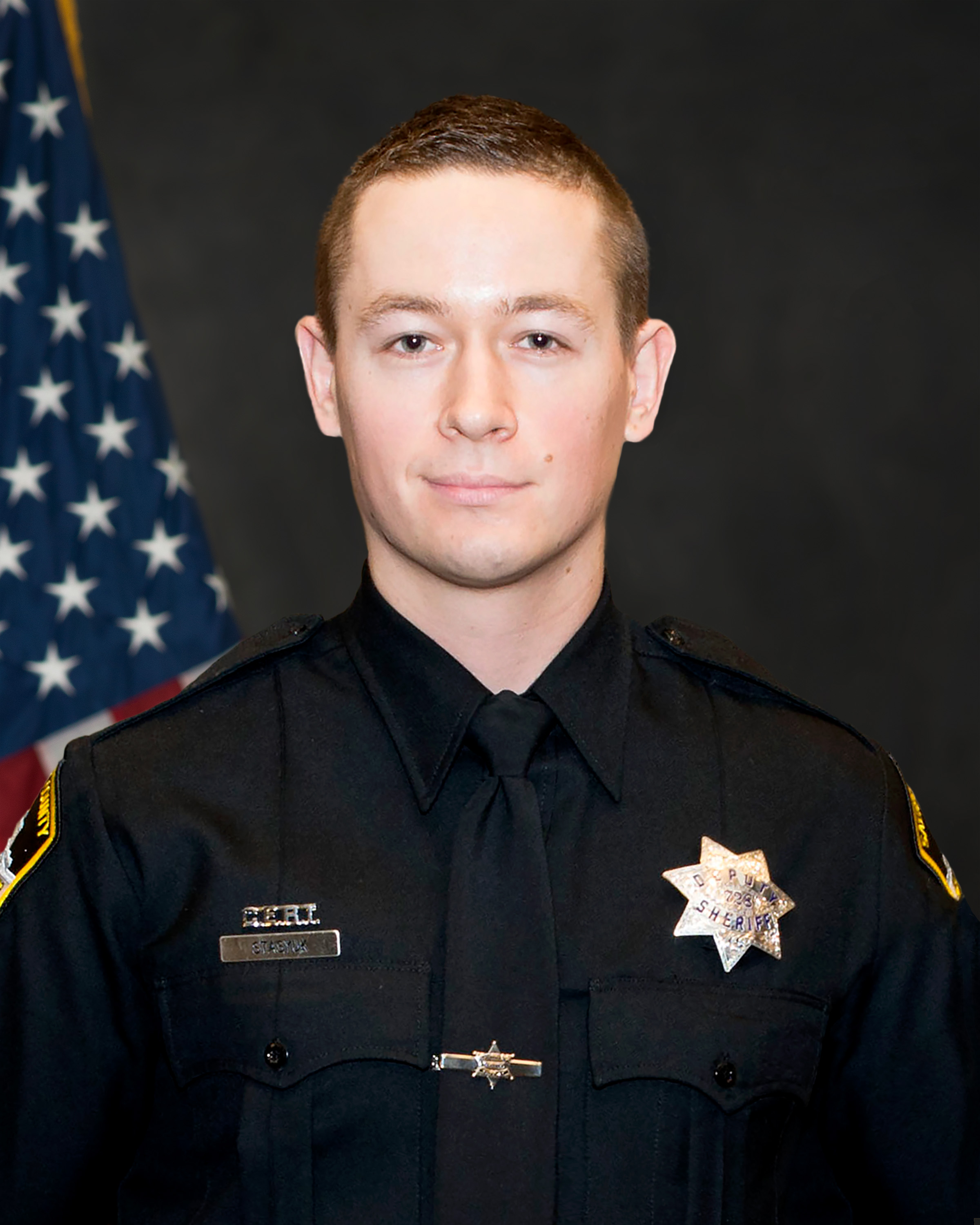 The deputy who was shot in the upper body and later died was identified as 27-year-old Mark Stasyuk, according to Sacramento County Sheriff's Sgt. Shaun Hampton. Stasyuk had been with the sheriff's department for four and a half years. He died at UC Davis Medical Center.
"I can tell you that the fatal round was not in the vest," said Sacramento County Sheriff Scott Jones.
According to Jones,  just before 2 p.m., officers responded to the Pep Boys on Folsom Boulevard, where there was a disturbance between a customer and the business owner. Jones said the officers were expecting a "routine call" and did not know anyone would be armed when they arrived.
Jones reports when the officers got to the store the suspect appeared to be turning away to run from them. Instead, he immediately turned back around and began firing at the officers "without warning," Jones said.
Both Deputy Stasyuk and Deputy Julie Robertson returned fire and were wounded, according to Jones.
The suspect then ran from two other officers, ignoring their demands. Jones says the officers also shot at the suspect.
"Had to have been more than at least 20 shots," witness Steven Green told FOX40.
Deputy Robertson, who is 28 years old and has been with the department for two and a half years, was shot in the arm. She is expected to be OK, according to Hampton.
An uninvolved bystander was shot in the gunfight. Jones says he believes the bystander was shot in the back but his wounds are not life-threatening.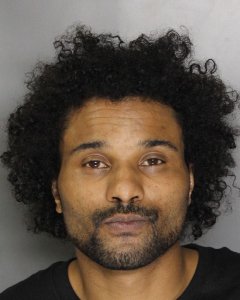 "There was also a bystander shot. It is unknown at this point whose rounds struck that bystander. Our detectives, homicide detectives, as well as other investigators, are currently on the scene trying to figure out exactly what took place," Hampton said.
The shooting suspect — later identified as 38-year-old Anton Lemon Moore — was wounded and taken into custody, the sheriff's department said. He is expected to survive and was speaking to officers at the scene before he was hospitalized, according to Jones.
Moore has not yet been booked into jail, Hampton said Tuesday morning.
Hampton says investigators do not believe there are any other outstanding suspects. A woman has been detained for questioning.
Folsom Boulevard was closed at Olson Drive, the sheriff's department tweeted. That stretch of Folsom is expected to be closed for several hours, possibly into Tuesday morning, according to Hampton.
Folsom Blvd between Zinfandel Dr and Kilgore Rd, Cordova Ln between Alandale Wy and Folsom Blvd, Alandale Wy between Cordova Ln and Scotsman Wy, and Le Ann Dr between Don Juan Dr and Cordova Ln are closed. Please use alternate routes.

— Rancho Cordova PD (@RanchoCordovaPD) September 17, 2018
Remembering Deputy Stasyuk
During the last full hour of daylight, a law enforcement motorcade left UC Davis Medical Center as a sheriff's department helicopter circled overhead. The procession was led by three motorcycles and a white van.
Several different agencies were represented and all of them united in mourning the loss of a brother, who suited up in uniform Monday morning and never made it home.
A Sacramento State YouTube video shows him, a bright young man, promoting the college of continuing education.
Deputy Stasyuk was married.
Deputies and detectives descended on the emergency room shortly after it happened, grieving their colleague while visiting his injured law enforcement partner.
Sheriff Jones summarized the thoughts of his department:
"It's incredibly difficult for all of us, myself included. I mean, I'm fortunate enough to find strength at the right moments to do things like this and to address my troops. But it doesn't get easier. Obviously, I've had a 30-year career and I've gone through this a lot, three as sheriff. And it's an incredible hole that never quite gets filled in the hearts of our department. But it's also the community that suffers because the City of Rancho Cordova and, in fact, the entire county has suffered a loss as well."
A memorial fund has been set up by CAHP Credit Union.
This is a developing story.