This is an archived article and the information in the article may be outdated. Please look at the time stamp on the story to see when it was last updated.
SACRAMENTO-
The man identified as Marcelo Marquez, who is accused of killing two sheriff's deputies, shooting and injuring a third deputy and a carjacking victim, was issued a Utah "driving privilege card" in 2011. At the time, FOX40 has learned, getting the card required multiple identifying documents, but not fingerprints or photo identification.
Since Friday's shooting and manhunt, we have learned more about Marquez, and his list of aliases. Including being deported from the United States twice; once was in 1997 after a drug conviction in Arizona under the name Luis Enrique Monroy-Bracamonte. This information came to light after Marquez's fingerprints were run.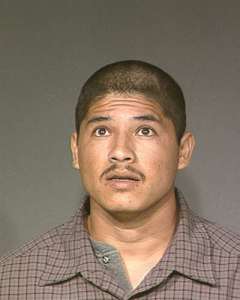 In 2011, he had made his way to Utah. In June of that year, FOX40 learned he applied for and received a driving privilege card under the name Marcelo Marquez.
According to the Utah DMV website, a privilege card is issued to someone who is unable to establish legal presence in the United State, ineligible for a Social Security Number and can show they are a Utah resident.
He also would have had to show identifying documents like a foreign birth certificate with certified translation, plus tax forms or an individual tax identification number issued by the IRS, plus proof of residency like a piece of official mail, plus completion of a driver's education course.
At the time he got his card, fingerprints and a photo ID were not required. Just a month later, the law changed to require them.
Janelle Marquez Monroy, Marcelo's wife, was issued a regular Utah driver's license.
The couple is accused of shooting at two Sacramento County Sheriff's deputies along Howe Avenue in Sacramento Friday morning. One of them, Deputy Danny Oliver, died. The couple then took off, attempting to carjack Anthony Holmes, and allegedly shooting him when he wouldn't give up his keys. They then took a red truck, drove up to Auburn, where Marcelo is accused of shooting at two Placer County Sheriff's deputies, killing Detective Michael David Davis Jr., before taking off.
Janelle was arrested, and after a brief standoff inside an Auburn home, Marcelo was also arrested.
Investigators are still trying to get a better idea of who Marquez is, and why he was in Sacramento.
Monika Diaz contributed to this report