This is an archived article and the information in the article may be outdated. Please look at the time stamp on the story to see when it was last updated.
SACRAMENTO-
As kids get ready to bring home big bags of Halloween candy, doctors are urging parents to check the treats, and make sure to only let children eat candy from sealed packages.
The risk of eating candy or homemade treats from strangers is that kids may pick up something dangerous.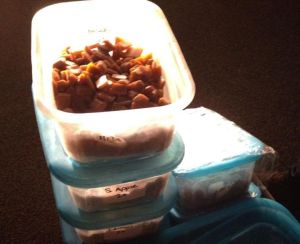 On Wednesday, California Highway Patrol officers arrested two people after finding candy laced with marijuana inside a car on the side of the road in Placerville.  Two people were taken into custody.
Doctors urge parents to throw away any Halloween candy that is not pre-packaged.
"Anything opened:  tupperware, tinfoil, where something is homemade.  Anytime when someone is making a product, you do have to be very, very concerned, especially if you don't know that family," Sacramento Pediatrician Daniel McCrimons said.
Some parents tell FOX40 they are aware of the risks associated with trick or treating.
"Just in the past we've heard of people getting candies with needles, they look like they've been tampered with," mother Sandra Vallejo. "We always make sure to check all the candy pieces, make sure that nothing is ripped nothings been opened, just to avoid any mishaps, better safe than sorry."
Health experts say if anyone feels sick after eating potentially harmful candy, go see a doctor.