This is an archived article and the information in the article may be outdated. Please look at the time stamp on the story to see when it was last updated.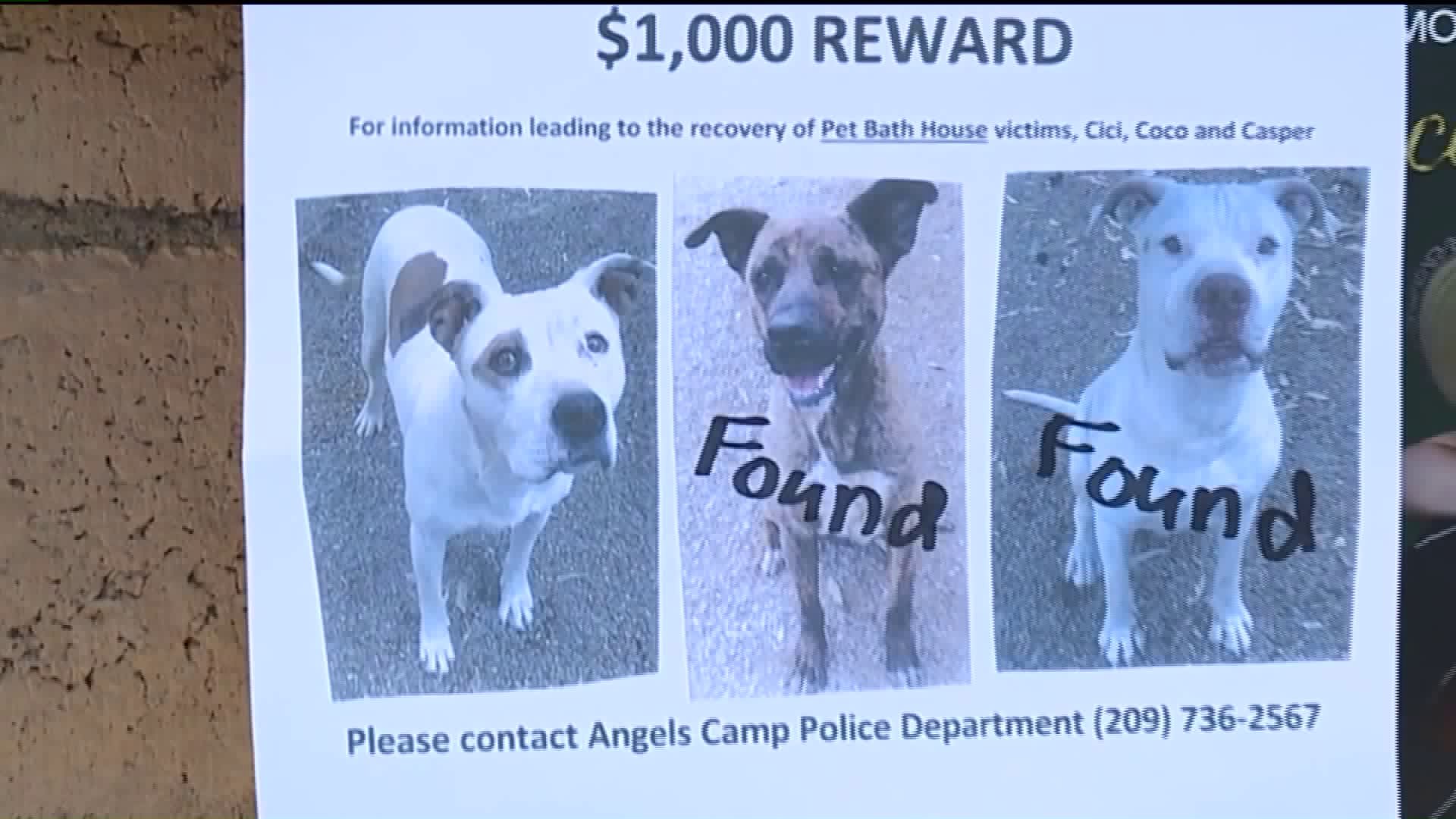 ANGELS CAMP — The remaining dog still missing after an Angels Camp boarding facility owner claimed to have put it down has been found dead.
A utility company employee contacted the Angels Camp Police Department to notify them that he had found the remains of Cici. The dog's body was found on either July 3 or 4 on Crestview Drive near Pinstock Flume in Murphys.
The employee did not report his discovery until he saw missing flyers for Coco, Casper and Cici at Sierra Hills Market over the past weekend and made a connection to the case involving Pet Bath House.
Cici was one of three dogs who had gone missing after their stay at Vonna Hughes' business. Hughes told their owner, Steven Mendoza, the dogs had gotten into two fights at Pet Bath House and she had put them down.
When officers investigated the incident and arrested Hughes July 8, they were unable to find the dogs and were instead told that Hughes' neighbor, Patti Guy, was taking care of them. Still, the dogs were not found and Angels Camp police continued their investigation.
Animal Services located Coco and Casper in the Pennsylvania Gulch Road area of Murphys and Mendoza was reunited with them.
A necropsy will be performed to determine the cause of Cici's death.
Police are still searching for Michael Rutt, a person of interest they believe was present when Hughes made the initial decision to rid of the dogs.