FAIRFIELD, Calif. (KTXL) -- A Fairfield man was able to escape after trying to run over officers Friday with his car.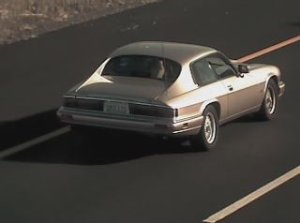 The Fairfield Police Department tells FOX40 officers were serving a search warrant on Dahlia Street when they approached 47-year-old Robert David Hanson as he sat in a 1994 two-door Jaguar.
Fairfield Police Lt. Jausiah Jacobsen says that's when Hanson tried to hit the officers with his car.
One of the officers shot at Hanson, who sped away and eventually escaped after a high-speed chase.
#BREAKING: We are at the scene of an officer-involved shooting in #Fairfield. Police say 47-year-old Robert Hanson of Fairfield tried to hit officers with his car near the 300 block of Dahlia Drive. That's when an officer opened fire at the suspect, but Hanson got away. @FOX40 pic.twitter.com/CrQ5dAYLJH

— Bridgette Bjorlo (@bridgettebjorlo) November 2, 2019
Police do not know if Hanson was wounded by the gunfire. None of the officers were hurt.
Hanson's gold Jaguar has the California license plate 5MOE190.
If you see Hanson, do not approach him as he may be armed. Instead, call Fairfield police.
Dahlia Street in the area of Heath Drive has been blocked off by crime scene tape.
UPDATE: Officials say Hanson's vehicle has been found in Fairfield, but he is still at-large.
This story is developing.
47-year-old Robert David Hason has a lengthy criminal record, including: firearms, vehicle pursuits, hostage taking and drugs, among other crimes. If you see him or his vehicle, you're urged to NOT approach him and call @FairfieldPolice immediately. License plate: 5MOE190 Jaguar. pic.twitter.com/BPNA3hTkmZ

— Bridgette Bjorlo (@bridgettebjorlo) November 2, 2019