This is an archived article and the information in the article may be outdated. Please look at the time stamp on the story to see when it was last updated.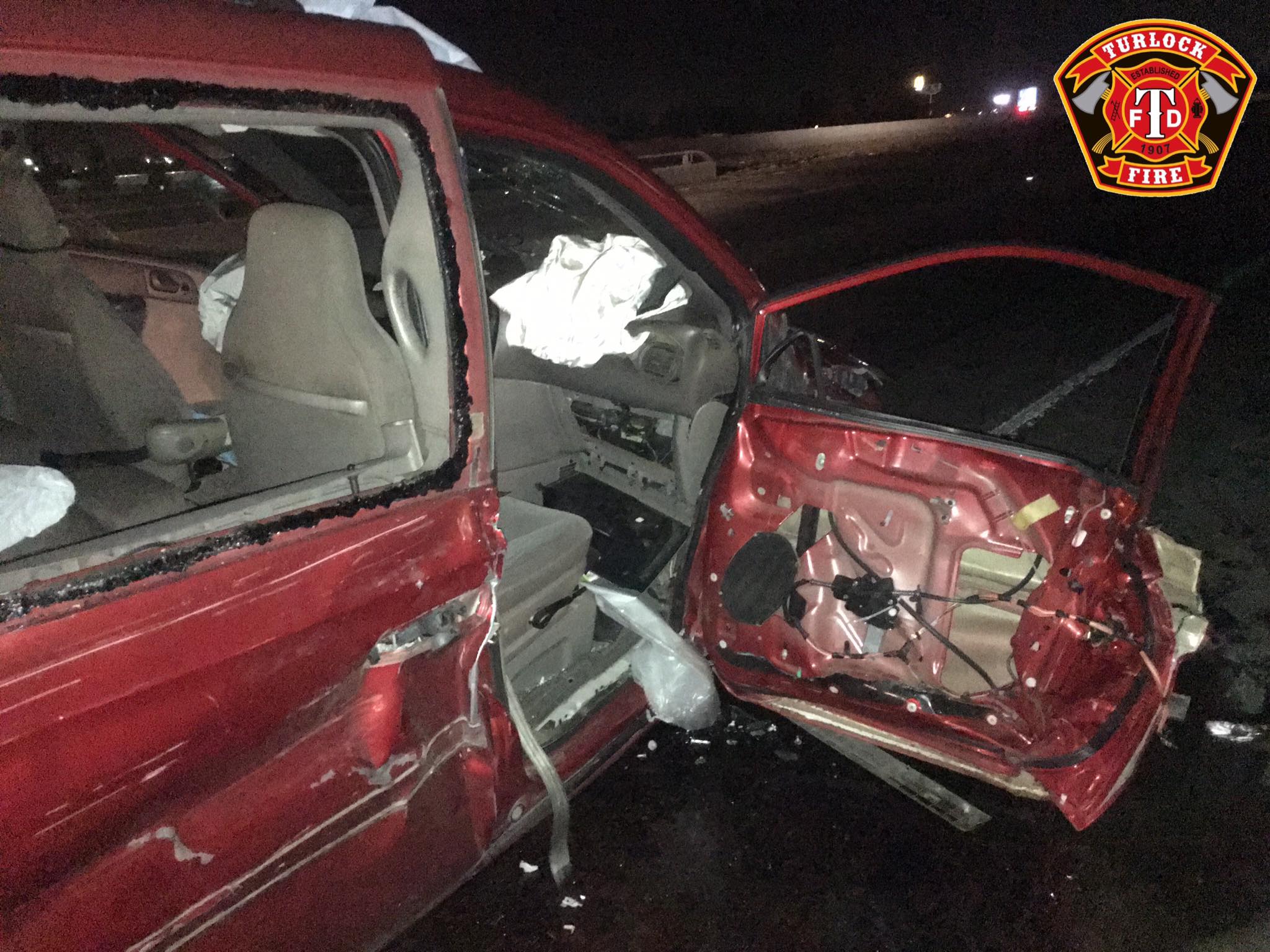 TURLOCK — Four people were injured in a head-on collision early Sunday morning after a car drove the wrong way down Highway 99 in Turlock.
In their report, the Turlock Fire Department says that a car was being driven the wrong way down northbound Highway 99 when it collided with another vehicle near the West Main Street exit.
Crews arrived at the scene at 3:02 a.m. and later had to free one of the passengers from a car using extrication tools.
Those that were injured were taken to local hospitals with minor to major injuries. Officials have not confirmed the identities of those involved.
All lanes of the northbound side of the highway were closed as CHP Modesto led an investigation on scene.
The CHP has not said whether or not drugs or alcohol were involved in the collision.