This is an archived article and the information in the article may be outdated. Please look at the time stamp on the story to see when it was last updated.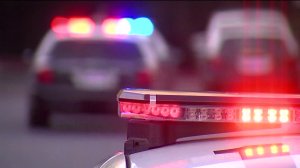 NORTH SACRAMENTO—
An elderly woman awoke to a scary sight early Wednesday morning – a burglary suspect going through her stuff.
Police showed up to home near Santa Ana Avenue and Wilson Street around 3:15 a.m. An elderly woman apparently woke up and saw a person going through her bedroom dresser.
The suspect then ran from the scene, taking her purse and change.
Police say that the suspect probably got in through an unsecured sliding door.