This is an archived article and the information in the article may be outdated. Please look at the time stamp on the story to see when it was last updated.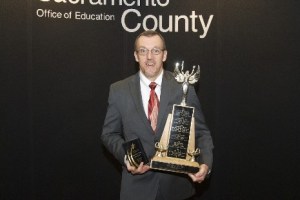 ELK GROVE-
Florin High School math instructor Timothy Smith was named one of five California Teachers of the Year, the state announced Monday.
"These outstanding teachers have my thanks and admiration for the work they do every day to provide our students with the knowledge, skills, and opportunities they need to succeed," State Schools Chief Tom Torlakson said in a written statement. "They bring talent, dedication, and more to a job that is as critical as it is challenging—and even more rewarding."
Smith teaches Algebra 1 and AP Statistics, as well as heads up the school's math department. He's been with Florin High since 2001.
The list features another northern California teacher, Angelo Bracco. Bracco is a sixth grade special education teacher at Solano Middle School in Vallejo.
Teachers from Manhattan Beach, Orange and Palm Springs were also honored.