This is an archived article and the information in the article may be outdated. Please look at the time stamp on the story to see when it was last updated.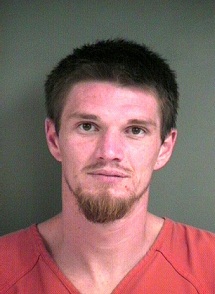 OAKLAND, Ore.–
An escaped inmate from San Joaquin County has been arrested in Oregon, Douglas County Sheriff's say.
Deputies apparently came across a car in a ditch along Mets Hill Road in Oakland, Oregon a little before 7 p.m. Thursday. No one was inside of the car, but deputies ran the license plate and found that the vehicle was reported stolen out of Stockton.
A search was then started in the area, with deputies eventually finding Brian Delsie, 31, walking nearby.
Authorities were able to find out that it was Delsie who was driving the car, and that he was an escapee from the San Joaquin Correctional Facility.
Delsie was then taken into custody without incident. He's being held on $10,000 bail.