This is an archived article and the information in the article may be outdated. Please look at the time stamp on the story to see when it was last updated.
SACRAMENTO – Ten-year-old Addison Crory was diagnosed with cancer in January. However, this Saturday night is one she will never forget.
She made it to the Golden 1 Center to see Maroon 5 and she was especially excited to see Adam Levine.
"She was so excited and full of life," said Chris Crory, Addison's mom.
Because not every day is like Saturday was.
"She's just had such a hard time," expressed Addison's mom.
The 10-year-old from Roseville was diagnosed with leukemia in January but Saturday Addison said was "really special" for her. She wasn't just a patient, she got to just be a kid.
After an initial plea on social media a few months ago caught the attention of an ambulance company, they ended up giving Addison two tickets and a ride to see Maroon 5 in concert at the Golden 1 Center.
The ambulance company decided to give Addison a couple more tickets. Those extra tickets went to Addison's friend, Melanie and Melanie's mom.
Addison said her friend Melanie, a 13-year-old with kidney cancer, deserves to have fun too. Addison and Melanie met at the hospital where they are both receiving treatment.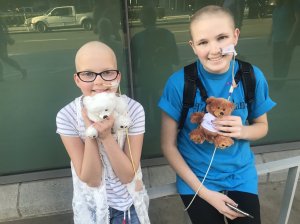 Now, with tickets secured, a family friend knew there was one way to make the day even more special — for Addison to meet Adam Levine.
Brandy Salazar started making videos Friday night in a second attempt to use social media to help Addison fulfill a wish. After a couple of hours, they got the news that Addison, Melanie and their family members would be able to meet Maroon 5.
"My favorite songs are just like 'Animals' and 'Sugar,'" said Addison.
And she's a huge Adam Levine fan.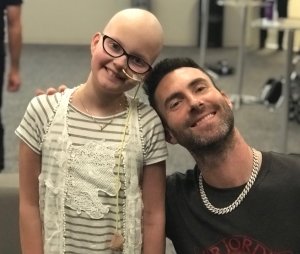 "He's so funny on the 'Voice,'" Addison said.
Salazar's daughter is Addison's best friend so working hard and contacting whomever she could about getting Addison a meet-and-greet with Adam Levine was no big deal.
That seemed pretty spot on. The girls were a little star struck but FOX40 was told that they loved it.
As for Addison's mom, Chris, it was a moment she'll never forget.
"At the worst, most horrible, hard, difficult time of our life, to have something like this happen and people we don't even know come out of the woodwork and just help us, it's just for her, it's amazing," expressed Chris.