This is an archived article and the information in the article may be outdated. Please look at the time stamp on the story to see when it was last updated.
STOCKTON-
Misty Holt-Singh's widower is moving forward with a claim against the city.
The family's lawyer claims the Stockton Police Department had every opportunity to shut down the violent bank robbery that happened in July 2014, months before the deadly robbery took place.
The sound of sirens and flashing lights are just a couple of deadly errors the City of Stockton and the police department made, according to Greg Bentley, the attorney representing the Singh family.
"The primary goal in responding to a bank alarm is to do so without being seen," Bentley said.
The city claimed otherwise.
"To suggest we should have hidden and allowed the suspects to leave with their hostage is not responsible in our view," John Luebberke, City of Stockton Attorney said.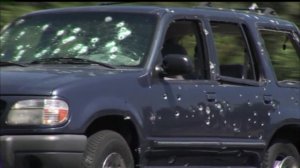 Jaime Ramos, Gilbert Renteria and Alex Martinez robbed the Bank of the West Stockton Branch in July 2014, according to police, taking bank customer Misty Holt-Singh as one of their hostages.
The only surviving suspect is Ramos.
Bentley claimed this tragedy could have been avoided if officers would have served a search warrant for Renteria on a separate incidents months prior to the deadly robbery.
"The Stockton Police officers violated these very fundamental and life changing principles," Bentley explained.
Citing the International Association of Chief of Police Model Policies, the family attorney claimed the police department did not follow proper protocol.
"Firing hundreds of rounds from an automatic weapon and showing every potential for taking their rampage to any number of locations," Luebberke explained. "The officers acted to stop this threat and did so with bravery."
Misty's widower, Paul, said he felt he had no other choice than to file the claim.
"Once again, the community has stepped up and we're hoping the city does the same," Paul said.
The claim did not specify just his much money the Singh family is asking for only that is upwards of $25,000. The city has about six months to respond to the claim. If they reject it, a lawsuit may be filed.