This is an archived article and the information in the article may be outdated. Please look at the time stamp on the story to see when it was last updated.
UPDATE August 30, 2018: The San Joaquin County Sheriff says the 16-year-old Stockton girl who went missing with her wrestling coach has been found.
STOCKTON -- Investigators are out searching for 25-year-old Phillip Maglaya, believed to be on the run with a 16-year-old girl.
On Monday, parents lined up to get their kids from Franklin High School.
"I just pray to God that they're all safe," said parent Lenora Doss.
Doss had just heard the news that a girl at her daughter's high school has been missing since Wednesday. Investigators think she's with Maglaya, a volunteer wrestling coach, and that they're involved in a romantic relationship.
"He knows what he was doing. He was a grown man messing with a 16-year-old," Doss said. "You know what you're doing, know when you get caught, you know what's going to happen. Then for the 16-year-old, I just pray to God she's OK."
On Tuesday, the San Joaquin County Sheriff's Office reports the family decided to reveal the girl's name, picture and description.
The family also provided the following statement:
"This has come to us as a tremendous shock. [Our daughter] has always been an amazing and beautiful daughter, happy and full of love. She is a student at Franklin High School where she is in the International bacealorette program with a GPA of 4.58. She has always excelled in sports, she went to the Masters as a freshman wrestler and took fourth in State for the Port City wrestling team. She was also Franklin's top girl cross country runner. My wife and I, as well as friends and family, are truly devastated by this situation. We hope and pray that she realizes that we love her and miss her very much. We can and will get through this together as a family.

The last time I saw my daughter I was getting ready for work. As I was sitting on the couch putting on my shoes she jumped on my back hugging me and telling me she loved me. And as I was backing out of the driveway she stood in the doorway waiving goodbye. As a father, I beg you, please if you have seen her, notify authorities. Don't just be a bystander. Imagine if this was your daughter.

Please report any leads to authorities. Thank you and God bless you all.
As for Philip, I pray that God will change your heart and you will bring our daughter home safely.

We love you please come home."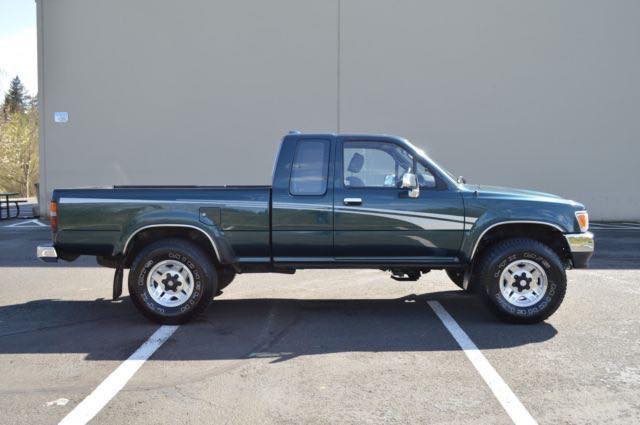 Investigators say Maglaya took off  in a 1994 green Toyota pickup. Now investigators are out following leads and asking anyone who sees the license plate 8G91493 to call 911.
Neighbor Kaye Grover has been on the lookout for her.
"My kids all went to Franklin High School and this kind of hurts, seeing all these problems," Grover said. "We've been here so many years and then all of a sudden these problems come up like that."
The 16-year-old's father tells FOX40 he found a note from his daughter saying she loved them and that she was safe. He says he had no idea she was seeing the wrestling coach and just wants his daughter home.
He said he just never saw this coming. She is a great student and very involved in sports, including wrestling, where she met Maglaya, her father told FOX40.